Add Trade References
A trade reference is the payment experience information that a supplier has on its customer. For Dun & Bradstreet there are seven factors that represent the creditworthiness of a suppliers' customer. These factors are: reporting date, payment history, highest amount of credit used, amount owing, total past due, terms, and date of last sale.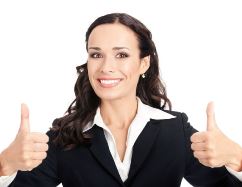 For quite some time you've heard me talk about how Dun & Bradstreet is the only business credit reporting agency that allows you to add trade references to your business credit file.
While there are over 500,000 suppliers here in the U.S. that extends credit to businesses like yours less than 6,000 actually share their payment data with a business credit reporting agency.
Unfortunately, for many business owners they find out the hard way that just having accounts established in the company's name doesn't mean the company's building a credit file. If you find that your existing supplier based relationships are not reporting why not add those trade references so they do?
Click to continue …