How to Start Building Credit
A credit report is designed to show potential creditors, lenders, suppliers, banks, etc. how you handle your financial obligations. Unfortunately, not everything is reflected on your business and personal credit reports. 
The only way for you to get credit for all the positive payments you make to a creditor is if that particular creditor reports to a credit reporting agency.

Even if they do, some creditors report to a single agency while others report to multiple agencies. In addition, the reporting cycle for each creditor varies. Some creditors may report on a monthly basis while others report quarterly or even semi-annually.
But what can you do when a supplier or creditor does not report your payment history to a credit agency?
The good news is if you are aiming to build your company's credit one agency, Dun and Bradstreet, allow you to add positive trade references. In a previous post we discussed the various programs for adding positive trade references.
But what about adding positive history to your personal credit reports?
Some of the most common payment obligations you pay like rent, utilities, cable, satellite, insurance, day care, parking, self-storage and other recurring bills are bills you pay all the time but never get credit for.
Imagine what this would do for your credit scores if all these timely payments were reporting on your personal credit reports.
Recently, one consumer credit agency, Experian, announced that it is adding rental data to its credit reports affecting the credit histories of millions of consumers.
Unfortunately, not all consumers will benefit because it's drawing its rental payment data from only 45 property management companies which covers about 8 million residents.
The good news is there is a better way for you to start building credit then simply hoping that you fall under the 8 million residents.
Many prepaid cards offer you the opportunity to enroll in a recurring bill pay feature. By adding your payment obligations in a recurring bill pay program, you can get the positive payment history adding to your files on a regular basis.
It depends on the card and which credit agency they report to so make sure you review the terms and conditions of the card. Some prepaid cards report to one agency while others may report to a credit agency like PRBC, which is not a major consumer credit agency.
In particular, the First Progress Secured MasterCard reports your payments to all three major consumer credit agencies. This card allows you to make purchases everywhere MasterCard debit cards are accepted
If you need to add positive credit, overcome a "thin" credit history or restore your credit scores our free 7 Steps to Superior Credit course will help you tremendously.
Additionally, the First Progress Secured MasterCard or any form of secured card is a powerful solution that allows you to get credit for bills you pay all the time but have not been reporting to the major credit rating agencies.
So whether you are building your personal or business credit make sure you take advantage of the opportunities available so you can get the credit you deserve.
Ready to start building your business credit? Become a member of my Business Credit Insiders Circle and gain access to a proven step-by-step business credit building system. A system that provides you access to vendor lines of credit, fleet cards, business credit cards with and without a PG, funding sources and lenders that report to all the major business credit bureaus. Submit your name and email below for details and receive a free business credit building audio seminar ($597 value) =>

About the author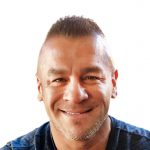 Marco Carbajo is a business credit expert, author, speaker, and founder of the Business Credit Insiders Circle. He is a business credit blogger for AllBusiness, a subsidiary of Dun and Bradstreet and author of "Eight Steps to Ultimate Business Credit" and "How to Build Business Credit with No Personal Guarantee." His articles and blogs have also been featured in the SBA Community, American Express Small Business, Business Week, The Washington Post, The San Francisco Tribune, Scotsman Guide, Alltop, Entrepreneur Connect, and Active Rain.