Building Business Credit
According to Wikipedia an asset can be defined as a resource controlled by an entity as a result of past events and from which future economic benefits are expected to flow to the entity.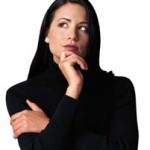 Many startups rely on the use of some personal assets for business in order to conserve cash. Although money is often tight during the early stages, your goal as a small business owner should be to not only increase sales but to build your business credit.
In particular, business credit is an asset and considered an economic resource that make up the financial foundation of a company.
Click to continue …