Building Business Credit
According to Wikipedia an asset can be defined as a resource controlled by an entity as a result of past events and from which future economic benefits are expected to flow to the entity.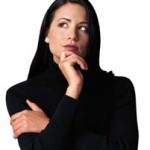 Many startups rely on the use of some personal assets for business in order to conserve cash. Although money is often tight during the early stages, your goal as a small business owner should be to not only increase sales but to build your business credit.
In particular, business credit is an asset and considered an economic resource that make up the financial foundation of a company.

Here are two important questions that you should be able to answer:
What is a tangible business asset?
What is an intangible business asset?
Let's tackle the first one. A tangible business asset is when you purchase vehicles, real estate, computers, office furniture and other fixtures exclusively for business use.
Intangible business asset are nonphysical resources and rights that have value to a business. Some examples are copyrights, trademarks, patents, accounts receivables and you guessed it – business credit.
In this particular post we will be discussing the importance of building business credit. You don't really hear about business credit being an asset but it is! Business credit has value to a company's financing ability and credit capacity.
By building business credit with all the National business credit bureaus such as Dun & Bradstreet a company increases its finance capacity. For example, with D&B you will need to first get a DUNS Number and then acquire credit from starter vendors. By making purchases and paying invoices on time you are creating an asset that can be used to acquire financing for the business based on its own creditworthiness rather than that of its owners.
Here are three major benefits of building business credit:
Large Credit Capacity – Businesses have 10 to 100 times greater credit capacity compared to personal credit. As a creditworthy business your company will be in a position to qualify for financing based on factors strictly related to the business. Without building business credit you will have to continue to rely on your personal credit.
Increase Company Value – A creditworthy business has a powerful advantage in financing ability. Because this asset is fully transferable with the business it makes it very attractive for a potential buyer or investor.
Protect Personal Credit – A business owner will be able to limit if not eliminate the use of personal credit checks since the company has its own credit ratings. This prevents a business owner from having to co-mingle personal credit, personal debts, and personal assets with his company.
Building business credit truly provides remarkable benefits for a business and gives unique financial advantages in the market place. With this asset your business can secure lines of credit, lease equipment, finance a company vehicle, and obtain business loans and business credit cards without putting your personal credit at risk.
Finally, it's important to remember, the greater the business credit, the greater the worth and potential return you will receive if you choose to sell the business in the future.
Ready to start building business credit? Become a member of my Business Credit Insiders Circle and gain access to a proven step-by-step business credit building system. A system that provides you access to vendor lines of credit, fleet cards, business credit cards with and without a PG, funding sources and lenders that report to all the major business credit bureaus. Submit your name and email below for details and receive a free business credit building audio seminar ($597 value) =>

To Your Success In Business and in Life!
Did This Blog Help You? If so, I would greatly appreciate if you like and shared this on Facebook and Twitter.
About the author
Marco Carbajo is a business credit expert, author, speaker, and founder of the Business Credit Insiders Circle. He is a business credit blogger for Dun and Bradstreet Credibility Corp, the SBA.gov Community, About.com and All Business.com. His articles and blog; Business Credit Blogger.com,  have been featured in 'Fox Small Business','American Express Small Business', 'Business Week', 'The Washington Post', 'The New York Times', 'The San Francisco Tribune','Alltop', and 'Entrepreneur Connect'.