Business Credit Without a Personal Guarantee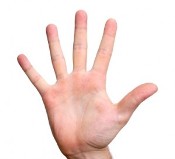 Tired of putting your personal guarantee on those credit applications?
I'm sure you realize the whole purpose behind the PG is to ensure that if your business fails to repay the debt then you as an owner assumes personal responsibility.
While the majority of creditors add this extra level of protection to minimize the risk of loan defaults not all types of commercial credit sources require it.

Here are five simple ways to obtain business credit without a personal guarantee:
B2B Financing
Business to business financing offers you the opportunity to acquire various products and services from suppliers with payment terms ranging from net 10 to as long as net 90 day terms with no interest.
Don't take this option lightly because it can prove to be an excellent source of financing your company may need to get your business up and running. For example, one of my clients used Bit Wave Design to have his web site and logos created all using B2B financing with no PG.
Merchant Cash Advance
If your business has cash flow from credit card transactions then consider looking into a merchant cash advance. Approvals are fast and all you need to do is supply your company's past 3-6 months of recent credit card processing statements to see what amount you qualify for.
You can receive up to three times your monthly credit card volume upfront and best of all there are no liens, collateral, or personal guarantee.  
Payment terms are flexible too because they only collect a small percentage of your future credit card sales to payback your cash advance.
Merchant Line of Credit
The qualification for this line of credit is exactly like the merchant cash advance but without the demand for funds right now. Once you get approved for a specific amount your company can access this cash advance at any time using a merchant card that is supplied to you.
Now keep in mind not all merchant cash advance companies offer this unique financing option so make sure you ask if it is available before you apply.
Factoring Invoices
This basically turns your accounts receivable into cash immediately. To do this, a factoring company will purchase your credit-worthy business accounts receivable at a small discount and fund you with immediate cash flow.
So if you currently offer credit terms to your customers and don't want to wait 30, 45, or 60 days for them to pay this may be a good choice for your business to get immediate cash.
 Secured Business Credit Cards
Secured business credit cards are designed for businesses with no credit or less than perfect credit history. When you apply you simply provide a security deposit which establishes your company's credit line.
These are all simple yet effective ways to get business credit without a personal guarantee. So the next time you decide to furnish that PG let this post serve as a helpful reminder that you don't always have to secure all your company's financing.
What other ways have you obtained credit without supplying a PG?
Looking for other sources of business credit without a personal guarantee? Become a member of my Business Credit Insiders Circle and gain access to a proven step-by-step business credit building system. A system that provides you access to vendor lines of credit, fleet cards, business credit cards with and without a PG, funding sources and lenders that report to all the major business credit bureaus. Submit your name and email below for details and receive a free audio seminar ($597 value) =>

About the author
Marco Carbajo is a business credit expert, author, speaker, and founder of the Business Credit Insiders Circle. He is a business credit blogger for AllBusiness.com, a subsidiary of Dun and Bradstreet and author of "Eight Steps to Ultimate Business Credit" and "How to Build Business Credit with No Personal Guarantee." His articles and blogs have also been featured in American Express Small Business, Business Week, The Washington Post, The San Francisco Tribune, Scotsman Guide, Alltop, Entrepreneur Connect, and Active Rain.