Finance Your Startup
Did you finance your startup using money from your personal savings? How about your personal credit cards? Or did you end up borrowing some money from friends or family members?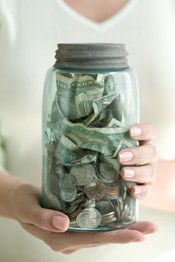 No matter what way you chose to get the cash needed to launch your business you're not the only one. Many of the most successful businesses you see today got started the very same way.
Did you know that billionaire Richard Branson, founder of Virgin Records, borrowed money from his mom to start his mail order record company?
Or did you know that filmmaker Spike Lee had to use his personal credit and savings to produce his first movie?
While using personal funds is quite common among startups it should never be the long term strategy for supporting the growth of your business.

Do you think some of these ultra successful entrepreneurs are still relying on their personal credit or personal funds to grow their businesses today?
Of course not.
While their companies continued to grow during its infancy they obviously took advantage of additional sources of funding that businesses like yours can also take advantage of today like trade credit, business credit cards, business lines of credit, bank credit, and so on.
For example, Sam Walton received a loan from his father-in-law to start Wal-Mart Stores in 1962 which today now serves more than 100 million shoppers each and every week and had sales exceeding $400 billion last year.
Did you know that trade credit is the second largest source of capital for Wal-Mart? It's used trade credit as its largest source of capital than even its bank borrowings.
Even though your business may not be a Wal-Mart it's pretty exciting that you have the same opportunity to acquire trade credit for your company as well.
By building business credit right from the onset you can minimize your dependence on personal funds to continue financing the operation and growth of your business.
While it does take a considerable amount of time to establish a solid company credit file it's better to start digging your well before your business gets thirsty. Don't wait until your personal resources are dried up to start establishing company credit.
What creative ways have you used to finance your startup?
Ready to start building your company credit? Become a member of my Business Credit Insiders Circle and gain access to a proven step-by-step business credit building system. A system that provides you access to vendor lines of credit, fleet cards, business credit cards with and without a PG, funding sources and lenders that report to all the major business credit bureaus. Submit your name and email below for details and receive a free audio seminar ($597 value) =>

About the author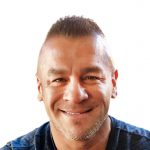 Marco Carbajo is a business credit expert, author, speaker, and founder of the Business Credit Insiders Circle. A business credit solutions membership helping business owners build small business credit. He is a business credit blogger for AllBusiness.com, a subsidiary of Dun and Bradstreet and author of "Eight Steps to Ultimate Business Credit" and "How to Build Business Credit with No Personal Guarantee." His articles and blogs have also been featured in American Express Small Business, Business Week, The Washington Post, The San Francisco Tribune, Scotsman Guide, Alltop, Entrepreneur Connect, and Active Rain.