Instant Approval Business Credit Card
Does your company need credit fast for an unexpected expense or upcoming purchase?
Instant approval business credit cards are a convenient way to speed up the application process because when you apply online you get a quick decision, usually within minutes, on whether you're approved or declined.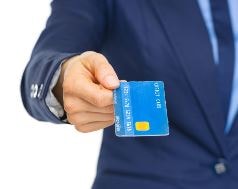 Now before you apply let's go over what to expect. First of all, to get an instant approval, you will need good to excellent FICO® scores. So if your scores are in the 680+ range then you are more likely to get approved.  If you don't know your current credit scores you can obtain all three credit reports and scores at BusinessFundingEngine.procredit.com.
Now if you have limited, fair or bad credit history, you still have plenty of options. Several credit card issuers offer prepaid business cards, secured business credit cards, and instant approval business credit cards specifically for business owners with fair to bad credit ratings. Another alternative to overcoming a credit challenge is through the use of a business credit partner.
Click to continue …