Business Credit Protection
How are you being alerted to potential warning signs of fraudulent activity in your business?
Are you being notified when there is suspicious activity or changes to your business credit scores and ratings?
How much can your business afford to lose?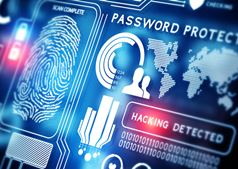 In today's post let's talk about a serious threat facing businesses of all sizes; business identity theft. "What is particularly disturbing about this trend is the significant dollar amounts involved. It's not unusual for the losses to be in the mid-six figures by the time the criminal activity is detected" says Robert Strezze, Senior Risk Analyst for Dun & Bradstreet.
I'm sure you're well aware of the hundreds of millions of records stolen from all the hacks, leaks and big data breaches of 2014. The scary fact is fraudsters are obtaining information about businesses and assuming their business identities so they can steal company assets, business credit information and client data.
Click to continue …