Business Credit Agency
Did you know there are other business credit reporting agencies other than the Big Three that may provide reports to lenders about your company?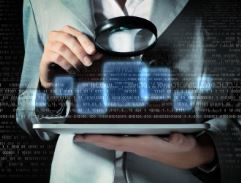 You may have heard me repeatedly talk about the three major business credit reporting agencies: Dun & Bradstreet, Experian Business, and Equifax Small Business. However,  not only are there other credit agencies, there are also specialty reporting agencies that focus on certain industries as well. In fact, there are over 900 credit reporting agencies in the U.S. alone.
In today's post we'll cover the business credit reporting agency known as PayNet® which was founded back in 1999 and is based in Skokie, Illinois. PayNet® maintains a proprietary database of small business loans, leases, and lines of credit.  This reporting agency supplies business credit reports and scores to banks and commercial finance institutions.
Click to continue …