Advantages of Social Capital
I'm sure you're no stranger to what factors impact your company's fundability. In a previous post we talked about the 10 factors impacting your ability to get small business credit.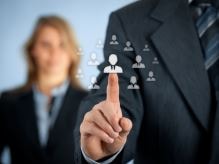 But did you know one of the new trends growing in the business funding space is using a business owner's 'digital footprint' as part of assessing fundability? When it comes to measuring "Social capital" several companies have even developed their own unique scoring models.
What is social capital?
It is the collective value of all your relationships and contacts via social networks, phone lists, SMS contacts and email databases. These data sources may be an invaluable asset to help run and grow your business successfully.
Click to continue …