Line of Credit for Small Business Owners
Are you a business owner who has the income and credit scores to qualify for a loan or line of credit but have a hard time documenting it?
The good news is there are unsecured business lines of credit that is specifically designed to address that very issue.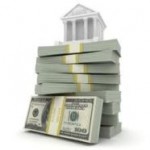 I'm sure that we can agree conforming to traditional lending guidelines can be challenging and this type of line of credit for small business may be a great fit for you.
Now it's important to note that just because only your credit is being reviewed without having to supply any documentation does not mean you can qualify for up to $200k in combined credit lines.  Underwriters take various factors into consideration such as debt to credit ratios, current credit limits, number of trade lines, etc.

With business lines of credit in the form of business credit cards you DO NOT have to supply the traditional documents such as profit and loss statements, collateral, tax returns, or documentation to qualify.
Requirements may vary but here are some of the most common.
Personal credit scores of 680+
In business for at least two years
Legal formation documents such as Articles of Incorporation, etc
Personal guarantee
Another factor that lenders may consider is your overall personal debt to credit limit ratios. Since you are supplying a personal guarantee, your ability to pay back a line of credit in the event of default is carefully taken into consideration.
The amount of credit that will be extended is restricted to the percentage of stated gross sales. Some lenders may limit the amount of credit you receive based on a percentage of your stated annual business income.
If a lender approves your line of credit for small business the rate of interest is based on your credit scores with an introductory rate of 0% for 12 months and then 9-13% APR.
In today's economic environment qualifying for business lines of credit requires strong personal credit scores and favorable debt to credit limit ratios.
One of the major advantages that we offer to our members is our line of credit DOES NOT report to your personal credit reports. Even though you're personal credit is checked for underwriting, once you get approved the revolving debt that you incur reports to your business credit reports only.
How's that for separating your personal credit from your business credit?
To apply for our line of credit complete our business credit line pre qualification.
It's important to always be fully knowledgeable on all the types of credit lines that are available in the marketplace. Whether you have strong or weak personal credit, established business credit, a seasonal business, collateral, or strong financials, there may be a specific type of credit line that is better suited to fit your needs and that of your business.
Looking to establish business credit? Become a member of my Business Credit Insiders Circle and gain access to a proven step-by-step business credit building system. A system that provides you access to vendor lines of credit, fleet cards, business credit cards with and without a PG, funding sources and lenders that report to all the major business credit bureaus. Submit your name and email below for details and receive a free business credit building audio seminar ($597 value) =>


Marco Carbajo is a business credit expert, author, speaker, and founder of the Business Credit Insiders Circle. He is a business credit blogger for Dun and Bradstreet Credibility Corp, the SBA.gov Community, and All Business.com. His articles and blog; Business Credit Blogger.com, have been featured in 'Fox Small Business','American Express Small Business', 'Business Week', 'The Washington Post', 'The San Francisco Tribune','Alltop', and 'Entrepreneur Connect'. You can also find Marco on Google+.