Business Line of Credit
To get all your questions answered and see if you qualify for unsecured business credit lines in the form of business credit cards complete this brief, 2-step Pre-Qualification process.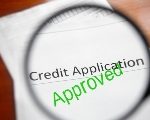 Keep in mind the business lines of credit we offer DO NOT REPORT TO YOUR PERSONAL CREDIT REPORTS but our lenders do require that you have FICO® scores in the 680+ range to qualify for this type of funding.
Here are the typical per principal credit limits based on FICO® Scores:
740 & over … $125,000 to $150,000
720 to 739 … $100,000 to $125,000
700 to 719 … $75,000 to $100,000
680 to 699 … $50,000 to $75,000
The step by step process below allows us to determine if you pre-qualify for a line of credit without causing a hard inquiry on your credit reports.

Step 1 – Go to BusinessFundingEngine.ProCredit.com
Get all 3 of your credit reports & credit Scores for only $1.
*Credit reports must be obtained via ProCredit in order to participate in UBF
Step 2 – Send Your ProCredit Login Info or Credit Report

Email your ProCredit login credentials or tri-merged credit report to [email protected]. In the body of the email message provide us with your full name and contact phone numbers.
You will receive an email notification confirming receipt of your submission. At this point your reports will be reviewed by our underwriters. You will be contacted within 24-48 hours with the results of your pre-qualification.
There are three powerful advantages to our process of pre-qualification:
There is no hard inquiry to your credit reports
It costs you nothing to find out how much you pre-qualify for
You are not obligated to move forward
Now once you decide to move forward the funding process takes 2-3 weeks to complete and receive funding.
Got questions?  Submit your contact information below and a funding specialist will call you within 24 hours. Plus you will receive our Business Credit Building seminar audio ($597 value) FREE! =>