How to Get Funding for Your Startup Fast
Are you in the early stages of launching your business and in need of funding?
It can be overwhelming when it comes to deciding how to begin or where to apply. In today's post, we'll unpack several ways for you to get funding for your business. The following guide will provide a helpful roadmap for deciding which option(s) may be best.
What is a startup?
When it comes to the funding options listed in this article, it's important we define what a startup is. First, you already have a legal structure such as a sole proprietorship, corporation, limited liability company, etc.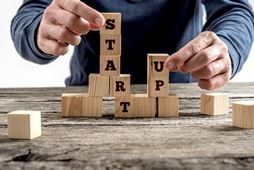 Second, you're in the initial stages of business, less than two years old. Now, in some cases, you may have an older entity that's been dormant for several years. If that's the case, some of the funding options we list may also work for you. Finally, as a startup by our definition; your business has little to no revenue coming in.
Now that we have established our definition of a startup, the next step is to assess your funding ability.
Step 1: What are your FICO®Scores?
Since your business has little to no revenues and no credit history, lenders and banks will want to review your personal credit. For startup funding, personal credit will play an important role.
Now, although you are entitled to a free credit report every year, annualcreditreport.com does not provide your FICO® Scores. You can obtain all three FICO® scores and full reports for $1 at http://knowmycredit.org.
FICO® Score Ranges
300-579 Poor
580-669 Fair
670-739 Good
740-799 Very good
800-850 Exceptional
Step 2: What banking relationships do you have?
Before you apply for credit and/or funding with a bank or lender it's crucial to identify which ones you have an existing or previous relationship with. If you have a long and positive credit history with a bank why not leverage that relationship on behalf of your business?
Banks and lenders are more willing to extend credit or funding to a startup business if the owner (guarantor) has a solid track record with them as an individual. From a lender's perspective, the better you are at managing your personal credit, the greater the likelihood you will manage your company's credit in a positive manner.
So, identify what bank account(s), credit card account(s), loan(s), and lines of credit you have or previously had. Write a list of the banks, lenders and credit card issuers and take note of which accounts are active and in good standing.
The list you compile of active and positive relationships will be a great start to where you should aim to apply for credit or funding for your startup. For example, let's say you have an active personal credit card with Capital One for over five years with perfect payment history.
Well, since you're a long-standing credit card holder of Capital One with great history, what are the chances of you getting approved for a Capital One Spark Business credit card? Very strong that's for sure.
Unfortunately, too many owners of startups apply for credit or funding without leveraging their existing banking relationships established on the personal side. Don't make this costly mistake.
Step 3: What assets do you have?
Ok, so now you know your FICO® scores with all three credit bureaus and your existing banking relationships. Now what?
Time to list your assets, which can be broken down to the following:
Credit
Cash on hand
Personal property
Market value of your home (equity)
Value of investments
Cash value of any insurance policies
On this list, you may be wondering why is credit listed as an asset. It's an asset because strong credit is a useful and valuable resource that has current or future economic value to a business.
If strong credit is listed as one of your assets, consider business credit sards as one of your funding options. Business credit cards carry many benefits that no other funding option provides such as 0% financing for 6-18 months. Other benefits included the following:
Keep personal and business expenses separate
Build business credit
Establish multiple bank relationships
Future credit limit increases
Receive targeted business credit offers
Cash back rewards, travel perks, points, etc.
Here are several business credit cards for startups
American Express Blue Business Cash™️ Card / Blue Business® Plus Credit Card
0% intro APR for 12 months
1-2% cash back / 1-2X points
$250 statement credit / 15k points
No annual fee
Chase Ink Business Unlimited® Credit Card / Ink Business Cash® Credit Card
0% intro APR for 12 months
1.5% cash back / up to 5% cash back
$750 cash back bonus
No annual fee
Note – Spend $6k in first 3 months to earn bonus
*Be under 5/24 rule before you apply for any Chase cards
Business Credit Card Funding
If your goal is to acquire the highest credit limits possible with the best rates, terms and offers than consider our business credit card funding program. With this option the process of acquiring business credit cards is done for you. Total credit limits raised under this program cap at $150k.
Free Pre-Qualification Review
Up to $150k in total credit limits
Reports only to business credit reports
Processing time 14-20 days
No upfront fee
If you want to know how much in business credit card limits you can acquire in this done for you service, complete the pre-qualification review form to get started at http://businessfundingreview.com
If credit and income is your asset consider a personal loan as a funding option. This is a cash injection into your checking account which you can use to fund your startup. With a personal loan the two main factors a lender looks at is credit and personal income.
Borrow $1,000 – $50,000
Pay back over set period (avg. 2-7 yrs.)
Rates from 6% (avg 11.04%*)
Fixed monthly payment
Best for large purchases or expenses
Keep in mind, simply having good credit and a decent income does not guarantee you get approved for a loan. Other factors include employment status and debt-to-income ratio.
According to Bankrate, most lenders use 43% DTI as a benchmark. To calculate your debt-to-income ratio add up all your monthly debt payments and divide into your gross monthly income.
For example, let's say your monthly debts are as follows:
Mortgage $1,600
Auto loan $300
Card payments $300
Student loan $200
Total $2,400
Now, let's your monthly gross income is $6,000. Doing the calculations would result in your DTI of 40%. That would mean you would be a good candidate for a personal loan.
Free Pre-Qualification Review for Personal Loan Funding
680+ Minimum FICO® Score
$50,000 annual income (adjusted gross income)
$25,000 – $300,000 loan amounts
3,5- or 7-year terms
Processing time 14-20 days
To start the pre-qualification process, go to http://businessfundingreview.com
If equity is your asset, consider a home equity line of credit (HELOC). With a HELOC you can borrow against the equity in your home. This line of credit has a variable interest rate and typically has interest only payments with a draw period of 10 years. This type of funding is ideal for large purchases.
Well, there you have it. Three ways to get funding for your startup. Keep this guide handy and feel free to share. Until next time.
Ready to build your business credit? Become a member of my Business Credit Insiders Circle and gain access to a proven step-by-step business credit building system. A system that provides you access to vendor credit, retail credit, gas cards, business credit cards with and without a PG, funding sources and lenders that report to all the major business credit bureaus. Submit your name and email below for details and receive our Business Credit Insiders Newsletter and business credit audio seminar ($497 value) =>
To Your Success in Business and in Life!
Did This Blog Help You? If so, I would greatly appreciate if you like and shared this on Facebook and Twitter.
About the author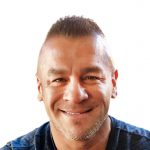 Marco Carbajo is a business credit expert, author, speaker, and founder of the Business Credit Insiders Circle. He has written articles for Dun and Bradstreet, the SBA.gov, Business.com, About.com and AllBusiness.com. His articles and blog; Business Credit Blogger.com, have been featured in 'Fox Small Business', 'American Express Small Business', 'Business Week', 'The Washington Post', 'The New York Times', 'The San Francisco Tribune', Alltop, and Entrepreneur Connect.