Virtual Business Address and Phone Number
A virtual business address can solve some of the challenges that can happen when running your business from home.
For the majority of small businesses, working from home offers a great deal of advantages, from saving a great deal of money on operating costs to the convenience of working where you want, when you want and how you want.
Virtual offices create the opportunity for business owners to have the best of both worlds. First, you get a professional corporate image and address where you can schedule to meet customers at a professional corporate setting.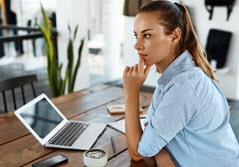 Second, you get the luxury of spending the majority of time running your business from the comfort of your home.
And finally, you save a great deal of money compared to leasing a physical office space. So, if you want to know how to get a virtual business address and phone number continue reading on.
What is a Virtual Office?
A virtual office is a turn-key solution that provides your business a professional corporate image but at a very low cost. You get the access and ability to use an actual physical office address as your company's address.
This isn't a PO box; this service can put your company on the directory of a building and help jump start your business.
You get all the same benefits as a traditional office space such as:
Corporate business mailing address
Dedicated business phone & fax number
Live receptionist that answers your phone
Company voice mail
Conference room, board room, etc.
Virtual Office = Hybrid Business Model – Why it Works
If you're not familiar with the term, hybrid business, it's a type of business that functions with the use of several means of reaching customers and/or operating the business.
For example, a business owner can choose to operate a business from home, but also make use of a virtual office setup to expand and make their service or operation more professional and accessible in a corporate office setting.
A virtual office for business provides all the tools and services needed to transform a home-based business into a hybrid business model. In a nutshell, you'll have the freedom to work your business from home while simultaneously benefiting from the corporate office structure.
Hybrid Business benefits Include but are not limited to:
Increased flexibility
Costs saving strategies
Enhanced efficiency
Consistent communication
How to Choose a Virtual Business Address?
Now that we covered the benefits of transforming your business into a Hybrid business, let's talk about choosing a virtual business address and why it's important.
When you choose a virtual business address you create a clear separation between you and your business. You want to ensure you select a location that meets all your needs.
For example, if you plan to meet clients regularly, select a premium location since those locations offer meeting rooms and conference rooms which you can reserve for a private meeting with a client.
Virtual Business Address Benefits
Legitimize your business operations (increase funding ability)
Give your business a professional corporate image
Protect your privacy (avoid your home address from being accessible)
Have a professional corporate setting to meet customers or clients
If meeting customers avoid the costs of work furniture, office supplies, printer, copier, fax machine, etc.)
Receive mail and packages at a corporate office rather than your home
Avoid the cost of regular office space and getting locked into an expensive lease. ($$$$)
Business Phone Number
Next, select a local business phone number. The number you select gets automatically listed in the business 411 directory. Getting listed in the 411 directory is a necessary step to complete prior to applying for business credit in your company's name.
Dedicated business phone number (local)
Create a clear separation between you and your business when it comes to communications (avoid personal cell, home phone, etc.)
Business phone number gets automatically listed with 411 directory assistance
Dedicated business phone number can be used across all channels
Establish a local presence instantly
Get 2 Voicemail boxes
'Call Out' feature lets you make calls showing your local company caller ID
Virtual Assistant – Receptionist
With a virtual office plan, you get a live receptionist to answer incoming calls. This benefit alone is worth its weight in gold.
All calls to your business are answered live from a professional receptionist (M-F 8:30-5:30 pm)
Ability to take messages for you or transfer calls
Get voicemail messages via email
'Call Out' feature lets you make calls showing your local company caller ID
Avoid losing potential customers or clients
Before You Start – What Does it Include
Live receptionist
Business address
Business phone number
Business fax number
Call forwarding
Voicemail converts to email
Fax converts to email
Step 1 Choose a Office Location
CLICK HERE to select from 650+ locations in the U.S. and Canada
Step 2 Sign Up – Complete Form
Step 3 Receive Confirmation – Welcome Package
Hybrid Business Models Work
More than 650 locations in the U.S.
Turn-key set up
All the corporate tools in one plan
Work where, when & how you choose
Builds business credit
As you can see, a virtual business address and phone number can be the most cost-efficient solution that increases your professionalism and credibility as a business.
Looking to build your business credit? Become a member of my Business Credit Insiders Circle and gain access to a proven step-by-step business credit building system. A system that provides you access to vendor credit, fuel cards, business credit cards with and without a PG, funding sources and lenders that report to all the major business credit bureaus. Submit your name and email below for details and receive a free business credit building audio seminar ($497 value) =>
To Your Success in Business and in Life!
Did This Blog Help You? If so, I would greatly appreciate if you like and shared this on Facebook and Twitter.
About the author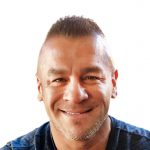 Marco Carbajo is a business credit expert, author, speaker, and founder of the Business Credit Insiders Circle. He has written for Dun and Bradstreet, the SBA.gov, Business.com, About.com and AllBusiness.com. His articles and blog; Business Credit Blogger.com, have been featured in 'Fox Small Business', 'American Express Small Business', 'Business Week', 'The Washington Post', 'The New York Times', 'The San Francisco Tribune', Alltop, and Entrepreneur Connect.