New Net 30 Vendor
In today's post we reveal a new net 30 vendor that reports to Dun and Bradstreet and Equifax Business. If you're new to the idea of building business credit let's first cover some of the basics.
What is a net 30 vendor?
A net 30 vendor (net 30 account) is a company who extends a credit line to another business with repayment terms of 30 days. This repayment term allows you to purchase a vendor's products or services using your approved credit line with the balance due in 30 days.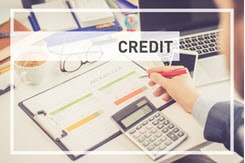 Not only does this help conserve cash flow, it also helps build your business credit if the vendor reports your payment activity. The new net 30 vendor in today's post reports to two major business credit reporting agencies; Dun and Bradstreet and Equifax Business.
This account reporting to your business credit reports is known as a tradeline. It's important to establish multiple tradelines reporting to your business credit reports. The more tradelines the more depth and diversity you establish.
Now, there are plenty of vendors, suppliers, retailers and businesses in the marketplace offering credit to businesses like yours. Some have easy approval requirements while others may have a stricter approval process.
JJ Gold International is known as an easy approval net 30 vendor because of its simple requirements to receive a net 30 account. So, as a startup or existing business with little to no credit history, acquiring business credit is definitely possible.
Additionally, with net 30 accounts a personal credit check and personal guarantee can be avoided with most vendors and suppliers. With major retailers, you can avoid this as well once you have established a good foundation of business credit on your file.
What do you need before you apply for vendor credit?
Before you apply for credit it's key to have your company 'credit ready'. These items include but are not limited to the following.
Separate legal entity (Corporation, LLC, etc.)
Company must be in good standing – A "Certificate of Good Standing" indicates that your business has filed all reports and paid all the necessary taxes and fees with your state's secretary of state office.
Employer Identification Number (EIN)
General Business & Contact Information
Business Bank Account
Easy Approval Net 30 Vendor
JJ Gold International provides a great opportunity for a business to acquire business credit without a personal credit check or personal guarantee.
Who is JJ Gold International?
JJG Gold started primarily as a jewelry brand with close to 30 years of being in business. Today, they offer a wide variety of personal products and accessories.
Products such as Gift Baskets, Hair & Beauty Products, Home & Décor, Men's care and personal products, and of course Jewelry and Accessories.
Overview for JJ Gold's Net 30 Account
How to Apply for Net 30 Account
Step 1
Go to=> http://net30gold.com
Click on the 'Net 30 Application' tab in the top menu and complete the application.
Step 2
Select the items to purchase (total must be $75+ to use Net 30 credit line)
Only Net 30 purchases are reported to D&B & Equifax Business
(Initial credit limits start at $350)
How to Get a Credit Limit Increase
Once you have your new net 30 account established you can request a credit limit increase in 60 days.
Example:
$350 Existing Credit Limit
After 60 days you request a Credit Limit Increase
Results => Credit Limit Increased to $750
Remember – a credit limit increase approval is primarily based on repayment history and credit usage
Note – Pay all invoices on or ahead of due date
Business Credit Bonus Tip
Tip: Get JJGold Net 30 Account Reporting to Creditsafe & Ansonia too!
Requirement – Set up a Business Lift account at http://businesscreditbuilderservices.com (one time cost $49.95 and $9.95 monthly for automatic business credit reporting of your utilities)
To add your JJ Gold net 30 account you will need to purchase the On-demand manual verification which costs $19.95 to verify (reports once). Next, enter your JJ Gold account information and details and they will manually verify this net 30 account. Once verified, it will report to business credit reporting agencies; Creditsafe and Ansonia.
Looking to rebuild your business credit? Become a member of my Business Credit Insiders Circle and gain access to a proven step-by-step business credit building system. A system that provides you access to vendor lines of credit, fleet cards, business credit cards with and without a PG, funding sources and lenders that report to all the major business credit bureaus. Submit your name and email below for details and receive a free business credit building audio seminar ($497 value) =>

To Your Success in Business and in Life!
Did This Blog Help You? If so, I would greatly appreciate if you like and shared this on Facebook and Twitter.
About the author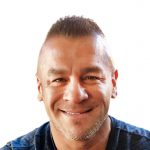 Marco Carbajo is a business credit expert, author, speaker, and founder of the Business Credit Insiders Circle. He is a business credit blogger for Dun and Bradstreet Credibility Corp, the SBA.gov Community, Business.com, About.com and All Business.com. His articles and blog; Business Credit Blogger.com, have been featured in 'Fox Small Business', 'American Express Small Business', 'Business Week', 'The Washington Post', 'The New York Times', 'The San Francisco Tribune', 'Alltop', and 'Entrepreneur Connect'.