Net 30 Vendor
In today's post we're going to share with you a net 30 vendor who reports to multiple business credit reporting agencies. Whether you are just starting a business or an existing business, this is an easy way for you to get business credit without a personal credit check.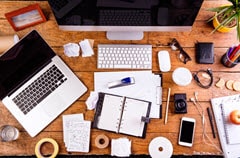 First things first, if you're new to the concept of business credit and why vendors play an important role let's go over the basics.
What is a net 30 vendor?
A net 30 vendor (net 30 account) is a company who extends a credit line to another business with repayment terms of 30 days. (0% interest on NET30)
This repayment term allows you to purchase a vendor's products or services using your approved credit line with the balance due in 30 days. With net 30 terms you conserve cash for a longer period of time.

Benefits of Net 30 Vendor Accounts
Improve Cash Flow:  Purchasing products your use in your business and deferring payment for a later date can improve your cash flow.
Separate Business and Personal Credit: By securing a net 30 account with a vendor, you avoid using personal credit cards or personal funds to purchase supplies for your business.
Build Business Credit:  This particular vendor reports to multiple business credit bureaus. This makes it easier to get other types of business credit once your report is established.
No personal liability: This vendor does not require a personal guarantee. With a PG, you agree that if your business does not repay the debt, the credit grantor can try to collect from you personal. Since this is a no PG vendor you don't have that personal liability.
Is a net 30 vendor account right for me?
Some of the practical reasons why you should get a net 30 account with a vendor are as follows:
Simplify business accounting: With 30 days to pay and invoice, you can provide your business some time to confirm purchases and manage orders.
Buy materials to create your product: Net 30 allows you time to purchase materials on credit and sell your products quickly, so the remainder is profit.
Build a business credit file: Many business accounts that you have may not report to a business credit reporting agency. Using a net 30 vendor that reports to a business credit agency will enable your company to establish a credit file.
What do you need before you apply for a net 30 account?
If your goal is creating a clear separation between you as individual and your business than incorporating is key. When you incorporate, the business itself becomes recognized as a separate legal entity.
With an incorporated business, your company can establish its own credit identity with major business credit reporting agencies such as Dun & Bradstreet, Equifax Business, Experian Commercial, Creditsafe, Ansonia, etc.
Here's a quick checklist prior to applying for a net 30 account:
Separate legal entity (Corporation, LLC, etc.)
Company must be in good standing – A "Certificate of Good Standing" indicates that your business has filed all reports and paid all the necessary taxes and fees with your state's secretary of state office.
Employer Identification Number (EIN)
General Business & Contact Information
Business Bank Account
Once your have your business 'credit ready', now you can start applying for net 30 accounts. In this post, let's talk about Office Garner.
Net 30 Vendor – Office Garner
This vendor offers office and business supplies with a network of 52 warehouses. Product categories include office supplies, electronics, cleaning products, hygiene products and arts and craft supplies.
Here are the requirements and details:
$79 yearly membership fee
At least 30 days in business
Tax Identification Number (EIN)
No derogatory items on business credit reports
Receive up to a $1,500 Net 30 Account
No personal credit check & no personal guarantee
Reports monthly to Equifax Business, Creditsafe, Ansonia & NACM
To apply go to http://net30office.com
Once your approved, under net 30 terms the minimum purchase is $45. All you need to do is after selecting the items you want to purchase during checkout select the net 30 option.
An important thing to note is when you're approved, they enable you to use only a portion of your credit limit for actual purchases. For example, let's say you get approved for a $1,500 net 30 account with $600 spendable credit. This means, the credit limit reporting to the business credit bureaus is $1,500 but the amount of credit you can use to purchase may be reduced to $600.
The good news is after two consecutive orders and timely payments they most likely will increase the amount of credit you can use for purchases. Remember, this net 30 vendor is an easy way to get business credit without supplying a personal credit check or personal guarantee,
Looking to rebuild your business credit? Become a member of my Business Credit Insiders Circle and gain access to a proven step-by-step business credit building system. A system that provides you access to vendor lines of credit, fleet cards, business credit cards with and without a PG, funding sources and lenders that report to all the major business credit bureaus. Submit your name and email below for details and receive a free business credit building audio seminar ($497 value) =>

To Your Success in Business and in Life!
Did This Blog Help You? If so, I would greatly appreciate if you like and shared this on Facebook and Twitter.
About the author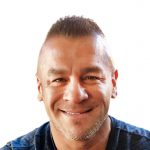 Marco Carbajo is a business credit expert, author, speaker, and founder of the Business Credit Insiders Circle. He is a business credit blogger for Dun and Bradstreet Credibility Corp, the SBA.gov Community, Business.com, About.com and All Business.com. His articles and blog; Business Credit Blogger.com,  have been featured in 'Fox Small Business', 'American Express Small Business', 'Business Week', 'The Washington Post', 'The New York Times', 'The San Francisco Tribune', 'Alltop', and 'Entrepreneur Connect'.