Stated Income Business Credit Lines
Are you tired of all the documentation requirements needed for getting business funding?
If you're looking for a way to get access to business lines of credit without having to worry about all the time and documents required then read on.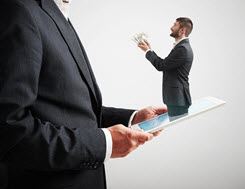 Whether you are just starting a business, own and existing business or you're a real estate investor; the stated-income business credit lines program may be the perfect solution for you.
Typically, banks offer stated income for self-employed individuals or borrowers who may have difficulty documenting their income.
These credit lines require no income verification, financials or tax returns, and do not require any collateral because they are completely unsecured. It is the ideal solution to obtain credit for your business without all the headaches associated with traditional financing.
Click to continue …