DUNS Number Listing
Do you plan on getting financing for your business?
How would a business, supplier, vendor, bank or lender get a better understanding of your business' credit history and creditworthiness?
In today's post, we are going to dive into the D-U-N-S® Number and why your business needs one. The greatest benefit of having a DUNS number listing for your company is that anyone looking to assess whether your company is creditworthy will likely look to Dun & Bradstreet to find out.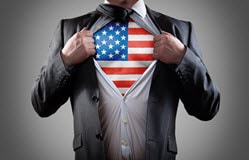 If a DUNS Number listing for your company doesn't exist then your personal credit will most likely play the dominant role for all business credit granting decisions.
Banks almost universally rely on your PAYDEX® score and D&B Score when they are checking your business credit file via the D-U-N-S® Number. Did you know in the first 6 months of 2013, according to Creditera, Dun & Bradstreet had 45 million business credit reports pulled?
In fact, almost all Fortune 500 companies require a D-U-N-S® Number when applying to do business as a supplier, contractor or consultant.
Click to continue …