Pre Qualify for Business Credit Lines
Do you know how to leverage the strength of your personal credit to your company's advantage?
How would acquiring multiple unsecured lines of business credit in as fast as 2 weeks help to grow your business?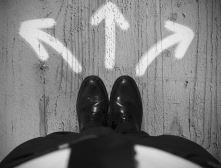 As you know each time you apply for business credit you're hit with a hard inquiry on your credit report. Hard inquiries can have a negative impact on your scores, so shopping from lender to lender can cause multiple inquiries in a very short time period which you want to avoid at all costs.
As a credit savvy business owner it's key to be strategic when applying for business funding. This includes minimizing your credit inquiries, protecting your personal credit, building your business credit and maximizing your funding potential.
Click to continue …