Small Business Listing
In today's business environment, when it comes to information, potential customers and lenders alike expect nothing less than precision – but that can be difficult to verify when the information about your business can't be found or appears in so many scattered places.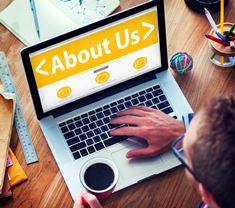 You've heard me constantly talk about how important it is for your company's information to be accurate and match perfectly across all documents, bank accounts, 411 listings, directory listings, and business credit profiles.
The fact is inconsistent data can cause a denial of credit due to mismatched data or even cause your company to have a duplicate credit file created.

From a sales perspective, inconsistent business location information across online maps, apps, directories and search engines may cost you real sales.  Potential customers use the internet to research businesses, products and services; your business has to be everywhere.
As you know the perception lenders, vendors, and creditors have of your business is critical to your ability to acquire business credit. This perception is why we recommend that you have business directory listings, a company phone number listed in 411, as well as a dedicated fax number. These are just a few of the items that are important components of building a business credit asset and boosting the perception of a business.
Since searching the internet is the number one tool used to locate a business, it's vital to make sure your company is listed on major online business directories and search platforms. While there are many popular websites and platforms to get listed with there are several key sites that play a role in the business credit building process.
Certain online directories are the online equivalent of a modern day phone book so getting listed is a great way for not only customers to find you but also lenders to verify your business listing. So how do you get your business listed?
Well, you can always manually submit, claim and verify your business data to each of the directories and search platforms yourself which does take considerable time and effort.
But what if you could distribute your business information to Dun & Bradstreet's network of over 125 online platforms such as Google, Apple, Bing, Yellow Pages, AOL, etc. at the click of button?
Well the good news is you can.
Get your busin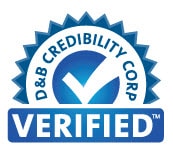 ess VERIFIED™ by Dun & Bradstreet through its proprietary verification process. Verify your business information and social networking accounts such as Facebook, Twitter, and Foursquare.
By distributing your business data through D&B's network of local search platforms, mobile apps, and navigation's solutions you establish your company's listings quickly, seamlessly and effortlessly.
Additional benefits with VERIFIED™ Premium include:
Claim and verify your D&B Credibility Review profile
View and share your online verification data
Receive a virtual VERIFIED™ badge to place on your website
Access your real-time VERIFIED™ Business Report by Dun & Bradstreet
Hoovers Direct Submit Data Distribution
Hoovers Direct Submit Plus Data Distribution
*Receive a $99 discount on VERIFIED™ by using the Promo code: FINDBIZ
Are you a veteran-owned business?
First, I want to say thank you for your service, your dedication and sacrifice for our country. Second, you can verify your veteran ownership for FREE which helps your business reach Americans who prefer to buy from a veteran.  Keep in mind your Veteran VERIFIED™ account will be pending status until your veteran-business ownership status is verified by Dun & Bradstreet. Once it's verified you'll receive a Veteran VERIFIED™ badge that you can place on your website.
It is important for every business owner to ensure their business is listed in the 411, major online business directories, and search platforms.  Whether your business is applying for financing with a lender or net credit terms with a vendor, if your company is unverifiable you may get "flagged" as an unestablished business that is too high of a risk.
Keep in mind VERIFIED™ is a paid service by Dun & Bradstreet that expedites the entire process of getting your business listed and verified.  There are many other ways to obtain a small business listing that do not require a fee but it's important to get listed no matter what option you decide.
Read to build your business credit? Become a member of my Business Credit Insiders Circle and gain access to a proven step-by-step business credit building system. A system that provides you access to vendor lines of credit, fleet cards, business credit cards with and without a PG, funding sources and lenders that report to all the major business credit bureaus. Submit your name and email below for details and receive a free business credit building audio seminar ($597 value) =>

To Your Success in Business and in Life!
Did This Blog Help You? If so, I would greatly appreciate if you like and shared this on Facebook and Twitter.
About the author
Marco Carbajo is a business credit expert, author, speaker, and founder of the Business Credit Insiders Circle. He is a business credit blogger for Dun and Bradstreet Credibility Corp, the SBA.gov Community, About.com and All Business.com. His articles and blog; Business Credit Blogger.com,  have been featured in 'Fox Small Business','American Express Small Business', 'Business Week', 'The Washington Post', 'The New York Times', 'The San Francisco Tribune','Alltop', and 'Entrepreneur Connect'.