Best Online Business Directories
Since searching the internet is the number one tool used to locate a business today, it's crucial to make sure your business is listed on major online business directories. While there are many popular online directories to get listed with there are several key sites that play a role in the business credit building process.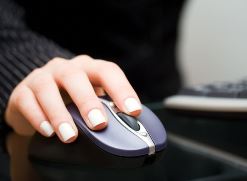 Certain online directories are the online equivalent of a modern day phone book so getting listed is a great way for not only customers to find you but also lenders to verify your business listing.
To get you started, here are my top five online business directories to get listed with:
1) Google Places for Business – The fact is google outperforms every other search engine with nearly 6 billion searches on a daily basis. It's free to get listed and your business listing will also appear on Google Maps.  Create your Google Places for Business listing as soon as possible if you haven't already.

2) Bing Places for Business – Bing is the second most widely used search engine on the internet. If someone is not searching using Google then they are most likely using Bing.  Getting listed is quick and easy and best of all is you can add additional info on your business, photos, videos, etc. When you create your Bing Places for Business listing you can also add multiple business locations at one time.
3) Express Update – As part of the Infogroup family, Express Update powers and verifies the world's top search engines. One you submit your business listing your information is sent to the top Internet search engines, 85% of large public libraries and the leading in-car navigation systems. You can submit your business listing or update your information anytime you need to without any cost or ongoing fee.
4) YellowBot – This online directory is similar to the yellow pages. You can add basic business contact information as well as searchable tags to your listing. You can sign in using Windowslive, Yahoo, Twitter, Google or your Facebook account or use a company email address to create a YellowBot listing account. You also have the opportunity to purchase a premium listing for easier account management and additional benefits.
5) Superpages – Superpages.com is an online directory powered by DexMedia™. This is a very popular site used during the initial stages of lender compliance. As you know the key is to get your business listed in major directories so lenders can easily verify your business listing in directories such as 411.
The ability for lenders, suppliers, and creditors to verify your business listing plays an essential role in the credit granting process. Prior to applying for credit it's crucial to complete the lender compliance process. Enroll in our business credit building system today so you can access and complete the remaining steps needed to meet lender compliance.
Remember, whether you're applying for financing with a lender or supplier, if your business cannot be verified it could get you 'flagged' as an unestablished business and classified as a high risk. This can trigger an automatic denial of credit and hurt the perception of your business.
Ready to complete lender compliance and build your business credit? Become a member of my Business Credit Insiders Circle and gain access to a proven step-by-step business credit building system. A system that provides you access to vendor lines of credit, fleet cards, business credit cards with and without a PG, funding sources and lenders that report to all the major business credit bureaus. Submit your name and email below for details and receive a free business credit building audio seminar ($597 value) =>

To Your Success In Business and in Life!
Did This Blog Help You? If so, I would greatly appreciate if you like and shared this on Facebook and Twitter.
About the author
Marco Carbajo is a business credit expert, author, speaker, and founder of the Business Credit Insiders Circle. He is a business credit blogger for Dun and Bradstreet Credibility Corp, the SBA.gov Community, About.com and All Business.com. His articles and blog; Business Credit Blogger.com,  have been featured in 'Fox Small Business','American Express Small Business', 'Business Week', 'The Washington Post', 'The New York Times', 'The San Francisco Tribune','Alltop', and 'Entrepreneur Connect'.