Business SIC Codes
What is the best way to describe the principle business activity for your company? What type of industry are you involved in? What type of products or services do you sell? These are questions quickly determined by the type of sic codes assigned to your company.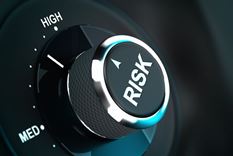 The two types of business classification systems used today is the SIC and NAICS codes.
Lenders, insurance companies and business credit bureaus use these systems to determine if your business is in a high risk industry classification. Some small business sic codes can trigger automatic turn-downs, higher premiums and reduced credit limit recommendations on your business credit files.

The internal revenue service uses it to determine whether your business tax returns are comparable to other businesses within your industry. If your deductions do not resemble other comparable businesses there's a chance of your business receiving an audit.
Don't worry because you can avoid being labeled as a high risk by first understanding how the business classification system works and secondly by selecting the proper code for your business.
An SIC code (Standard Industrial Classification) is a four digit numerical code assigned by the U.S. government to businesses in order to identify the primary activity of the business. The first two digits of the code identify the major industry group, the third digit identifies the industry group and the fourth digit identifies the industry.
For example:
36      ELECTRONIC & OTHER ELECTRIC EQUIPTMENT
367    ELECTRONIC COMPONENTS & ACCESSORIES
3672 PRINTED CIRCUIT BOARDS
The NAICS (North American Industy Classification) replaced the SIC code back in 1997. This took the 4-digit (SIC) code to a 6-digit (NAICS) code system.
The main reason why this new system was introduced was because the SIC classifications were outdated and didn't represent some of the new industries that have re-shaped our country and global economy.
Both of these codes are universal numbering systems that help identify what industry your company is in and breaks it down into more detailed segments. While the old
business SIC codes
are still widely used, the Federal Government no longer supports and maintains the system.
For business credit building purposes you need to select an SIC code for your company because Dun & Bradstreet continues to use SIC codes to this day. You'll be required to furnish this SIC code when setting up your business credit report with DNB so be sure to record the number you select for your records.
SIC Codes for Businesses
Before you select an SIC code and NAICS code there are certain industries or codes that are flagged as high risk. For business credit building purposes, here are a few of the high risk codes that you should be aware of:
Real estate investing or anything else regarding investing of any type
Car sales
Adult entertainment
Travel industry
Money lending/collecting
Restaurants
Dry Cleaners
If you plan on investing in real estate then you will want to make sure that the company you build credit on is not "real estate investing". Most banks will automatically turn you down because this is a high risk category. You still will be able to invest in real estate but you may have to set up a business that does business development, business management, business consulting, marketing & advertising, training and development, etc. and then operate your real estate investments from a separate division or company that does something else.
As you can see selecting the wrong business sic  and naics codes can get your business labeled as a high risk and directly impact your financing ability, insurance premiums, and credit limit recommendations.  Don't make this small mistake that can cost your business future problems.
To start building your business credit and avoid being labeled a high risk become a member of my Business Credit Insiders Circle and gain access to a proven step-by-step business credit building system. A system that provides you access to vendor lines of credit, fleet cards, business credit cards with and without a PG, funding sources and lenders that report to all the major business credit bureaus. Submit your name and email below for details and receive a free business credit building audio seminar ($597 value) =>

To Your Success In Business and in Life!
Did This Blog Help You? If so, I would greatly appreciate if you like and shared this on Facebook and Twitter.
About the author
Marco Carbajo is a business credit expert, author, speaker, and founder of the Business Credit Insiders Circle. He is a business credit blogger for Dun and Bradstreet Credibility Corp, the SBA.gov Community, About.com and All Business.com. His articles and blog; Business Credit Blogger.com,  have been featured in 'Fox Small Business','American Express Small Business', 'Business Week', 'The Washington Post', 'The New York Times', 'The San Francisco Tribune','Alltop', and 'Entrepreneur Connect'.