How to Accept Mobile Payments
Does your business accept mobile credit card payments?
Let's face it you'll never miss a sale once you have the ability to take credit card payments anytime and anywhere. It's clear that mobile credit card processing is an idea whose time has come.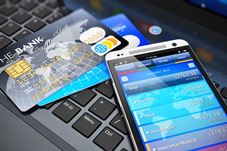 The ability to accept payments wherever your business goes via your mobile device makes getting paid that much easier. It's so easy that merchants are expected to process $260 billion in transactions on mobile tools next year alone!
Like all great ideas, once it gains popularity everyone starts jumping on the bandwagon. Unfortunately, the bandwagon effect does have its drawbacks when it comes to choosing the best mobile credit card processing solution. Too many business owners have a tendency to go for fast, simple and easy without doing enough due diligence.
Click to continue …