Small Business Loan With Bad Credit
It's no secret that a strong FICO® score in the 740+ range can make the entire approval process for a loan much easier since FICO® is such a widely used risk assessment tool among traditional lenders.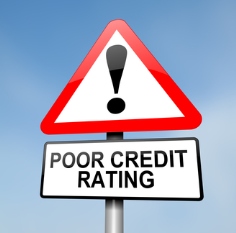 But what can you do if your FICO® score is in the low 600's?
What if you have items on your reports that will automatically trigger a denial of credit?
Do you have to settle for a hard money loan and pay a ridiculous interest rate?

The good news is you don't have to but unless you take certain pro-active steps today, such as repairing your personal credit and establishing business credit, you will constantly need to resort to alternative solutions such as co-signers, providing collateral, etc.
In this short video you will learn  how you can obtain a small business loan even if you have less than perfect.
How Can You Get a Small Business Loan with Bad Credit?

Video Summary:
Co-Signer
Collateralize the Loan
Transfer of Ownership
If you are looking to obtain a business loan without having to rely on your personal credit then you will need to have strong business credit files with Equifax Small Business, Corporate Experian, and Dun and Bradstreet.
Ready to start building your business credit? Become a member of my Business Credit Insiders Circle and gain access to a proven step-by-step business credit building system. A system that provides you access to vendor lines of credit, fleet cards, business credit cards with and without a personal guarantee, funding sources and lenders that report to all three major business credit bureaus. Submit your name and email below for details and receive a free audio seminar ($597 value) =>

About the author
Marco Carbajo is a business credit expert, author, speaker, and founder of the Business Credit Insiders Circle. He is a business credit blogger for Dun and Bradstreet Credibility Corp, the SBA.gov Community and AllBusiness.com. His articles and blog: Business Credit Blogger.com, have been featured in American Express Small Business, Business Week, The Washington Post, The San Francisco Tribune, Scotsman Guide, Alltop, and Entrepreneur Connect. You can also find Marco on Google+.