Small Business Line of Credit
On previous posts we discussed opening up a business bank account and the importance of building business credit.
Your business will be in a much better position to apply for bank financing once you have established a favorable banking relationship and positive bank rating.
A small business line of credit has always been favored among business owners because it provides you access to cash to make purchases that are either too large for business credit cards or too small to take out a business loan.

The credit line amount that gets issued is also a major benefit and can range from as little as $10k to upwards of $100k. Having access to this type of cash on demand allows you to cover the costs of any unforeseen expenses or major purchases your business may incur in the future.
Some of the benefits of a small business line of credit include:
Provides access to the same amount of cash as a loan would, and usually faster.
Allows you the opportunity to write checks against your line of credit for any type of business expense, any time you want.
Saves you money because it gives you a lower rate of interest compared to an unsecured loan.
When you apply, your bank will review your banking relationship and bank ratings. They will also order a business and personal credit check. If you do not have sufficient collateral then you will probably need to supply financials and tax returns.
Remember, the stronger you're bank rating, deposit history, and business credit ratings the less your personal credit will weigh on the approval process.
There are many kinds of small business lines of credit you can apply for, such as:
Secured business line of credit
Commercial business line of credit
Line of credit business loan
Seasonal business line of credit
Committed or uncommitted line of credit
Each one of these types of credit lines serves a specific purpose. For example, a committed line of credit is when a financial institution is legally bound to provide the funds, rather than giving the lender the option of suspending or canceling your credit line based on market conditions.
This type of credit line provides you with the security of knowing that your line of credit won't be slashed at any time.
Unfortunately, many small business owners found themselves completely cash strapped during the recent economic downturn when banks were closing and cutting credit lines left and right.
So before you apply for a line of credit it's important to be fully knowledgeable on all the types that are available. Did you know there's a funding program that is strictly based on your company's bank statements called the Stated Business Income Line of Credit?
Whether you have less than perfect credit, a seasonal business, collateral, or strong financials, there may be a specific type of credit line that is better suited to fit your needs and that of your business.
Ready to obtain business credit? Become a member of my Business Credit Insiders Circle and gain access to a proven step-by-step business credit building system. A system that provides you access to vendor lines of credit, fleet cards, business credit cards with and without a PG, funding sources and lenders that report to all the major business credit bureaus. Submit your name and email below for details and receive a free business credit building audio seminar ($597 value) =>

About the author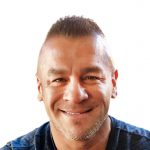 Marco Carbajo is a business credit expert, author, speaker, and founder of the Business Credit Insiders Circle. He is a business credit blogger for Dun and Bradstreet Credibility Corp and author of "Eight Steps to Ultimate Business Credit" and "How to Build Business Credit with No Personal Guarantee." His articles and blogs have also been featured in the SBA Community, American Express Small Business, Business Week, The Washington Post, The San Francisco Tribune, Scotsman Guide, Alltop, Entrepreneur Connect, and Active Rain.