SBA Banks
In the previous post we covered Part 1 of SBA Banks with Preferred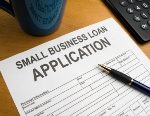 Lender Status which was created to make the entire loan approval process much faster for small businesses.
Under this program, the SBA streamlines the procedures for SBA banks by giving them the authority to make the final credit decision.

While the Small Business Administration does not loan money directly, when you apply for an SBA-backed loan, you are basically asking the SBA to provide a guarantee that you will repay.
Unfortunately, with non preferred SBA approved banks the loan process can take up to four weeks because they have to send their loans directly to the SBA for approval.
It's important to realize not all lenders are nominated to receive this lending designation. It is only open to lenders based on a proven track record of successfully processing and servicing SBA-guaranteed loans.
Here is Part 2 of the most recent list of SBA Banks with Preferred Lender status:
Highland Commercial Bank 3411 Ernest Barrett Parkway

Marietta, GA 30064

Contact: Beverly Carter

Voice #: 770/333-0772

Fax #: 678/564-0270

JPMorgan Chase Bank, N.A. 595 Piedmont Ave, Ste 300

Atlanta, GA 30308

Contact: Lakesha Johnson

Voice #: 404/647-9443

Fax #: 866/310-4991

Metro City Bank 5441 Buford Highway

Suite 109

Doraville, GA 30340

Contact: Nack Paek

Voice#: 770/455-4989

Fax#: 770/455-4988

Newtek Small Business Finance, Inc 1440 Broadway – 17th Floor

New York, New York 10018

Contact: Peter Downs

Voice #: 212/356-9510 ext. 10125

Fax #: 212/643-0340

NOA Bank 2476 Pleasant Hill Rd, Ste #201

Duluth, GA 30096

Contact: Steve Bae

Voice #: 678-385-0828

Fax #: 678-385-0849

The PrivateBank & Trust Company 3169 Holcomb Bridge Rd,

Suite 202

Norcross, GA 30071

Contact: Cathy Brown

Voice#: 770/840-2610

Fax #: 770/840-2601

Private Bank of Buckhead 3565 Piedmont Road,

Building 3, Suite 210

Atlanta, GA 30305

Contact: Joy C. Manbeck

Voice #: 404/264-7989

Fax #: 404/264-7978

Quantum National Bank 505 Peachtree Industrial Blvd

Suwanee, GA 30024

Contact: Amy Amorose

Voice #: 770/945-8300

Fax #: 770/831-9546

Queensborough National Bank & Trust Company 120 S. Zetterower Avenue

Statesboro, GA 30458

Contact: Bruce Avant

Voice #: 912/764-9719

Fax #: 912/489-2453

RBC Bank 3815 Mansell Road, Ste 150

Alpharetta, GA 30022

Contact: Amy Carson

Phone: 678/277-4582

Fax: 678/277-4352

Regions Bank 250 Riverchase Pkwy East

Birmingham, AL 35244

Contact: Philip Hassler

Voice #: 205/560-5210

Fax #: 205/560-8881

Shinhan Bank America 211-11 Northern Blvd

Bayside, NY 11361

Contact: Tammi Wui

Voice #: 718/281-7825

Fax #: 718/224-6416

Signature Bank of Georgia 505 Peachtree Parkway

Cumming, GA 30041

Contact: Burton Blackmar

Voice #: 404/303-3217

Fax#: 678/455-7602

SunTrust Bank Mail Code CS-RIC 4323

7818 Parham Road, 3rd Floor

Richmond, VA 23294

Contact: Brian K. Smith

Voice #: 804/270-8168

Fax #: 866/788-3584

Synovus Bank 1750 South 14th Street

Fernandina Beach, FL 32034

Contact: Vicki Beaudry

Voice #: 904/277-5292

Fax #: 904/491-7263

Touchmark Bank 6035 Peachtree Road, Ste C 120

Doraville, GA 30360

Contact: Katrina Winberg, SVP

Voice #: 770 407 6747

Fax #: 770 407 7856

United Central Bank 5675 Jimmy Carter Blvd

Norcross, GA 30071

Contact: Xiomara Smith

Tel: 678/349-3200

Fax: 678/349-3290

United Community Bank P.O. Box 279

Cornelia, GA 30531

Contact: Carol Clark

Voice #: 706/776-9025

Fax #: 706/778-9413

Wells Fargo Bank, National Association 1455 West Lake Street,

Suite 306

Minneapolis, MN 55408

Contact: Thomas Burke

Voice #: 612/667-2753

Fax #: 866/932-1889

Wilshire State Bank 4864 Jimmy Carter Blvd.

Suite 202

Norcross, GA 30093

Contact: Jong Goo Kim

Voice #: 678/349-8000

Fax #: 770/290-5975
When you choose an SBA Bank that is a preferred lender you should aim to find one that caters to your type of business. By choosing SBA Preferred lenders that specialize in making loans to businesses like yours you can greatly improve your chances of getting an approval.
Looking to qualify for an SBA Loan and obtain business credit? Become a member of my Business Credit Insiders Circle and gain access to a proven step-by-step business credit building system. A system that provides you access to vendor lines of credit, fleet cards, business credit cards with and without a PG, funding sources and lenders that report to all the major business credit bureaus. Submit your name and email below for details and receive a free audio seminar ($597 value) =>

About the author
Marco Carbajo is a business credit expert, author, speaker, and founder of the Business Credit Insiders Circle. He is a business credit blogger for AllBusiness, a subsidiary of Dun and Bradstreet and author of "Eight Steps to Ultimate Business Credit" and "How to Build Business Credit with No Personal Guarantee." His articles and blogs have also been featured in the SBA Community, American Express Small Business, Business Week, The Washington Post, The San Francisco Tribune, Scotsman Guide, Alltop, Entrepreneur Connect, and Active Rain.