SBA Preferred Lenders
The standards for qualifying for Small Business Administration (SBA) loans are more flexible than other types of loans. However, lenders still require extensive documentation and time to review an SBA-backed loan request.

Even though the SBA does not loan money directly, when you apply for a SBA-backed loan you are basically asking the SBA to provide a guarantee that you will repay. Unfortunately, this is a time-consuming process for small business owners — and when it comes to business, time is money.

Fortunately, there's a way to simplify and expedite the SBA loan-approval process.
The SBA has a Preferred Lenders Program (PLP) that exists to do just this. Under this program, the SBA streamlines the procedures for lenders by giving them the authority to make the final credit decision.
Nonpreferred lenders have to send loans into the SBA for approval, which can take up to four weeks. A PLP designated lender, on the other hand, is able to underwrite its own SBA loans, making the process much quicker.
Timothy P. Walbridge, president and CEO of Stellar Bank said, "SBA loans are an extremely valuable solution for our business customers. There is an extraordinary need for business credit and as a PLP lender; Stellar Business Bank will be able to facilitate SBA loans in a manner that expands our service abilities."
What does a SBA Preferred Lender status mean to you?
With the ability to approve SBA loan requests in-house the turnaround time is drastically reduced, saving you weeks of waiting.
Time is money — and PLP lenders have the tools most banks do not have, allowing them to act quickly and efficiently.
You get to work directly with a bank that has a proven track record since they maintain a relationship with the government.
Working with the SBA allows the lender to make loans it couldn't otherwise make to small-business owners.
Loans from these lenders usually offer longer repayment terms, lower payments, and no prepayment penalties (except on commercial real estate).
They offer the ability to start a new business, buy an existing business, or purchase commercial real estate with as little as 10 percent down.
It's important to realize not all lenders are nominated to receive this lending designation. It is only open to lenders with a proven track record of successfully processing and servicing SBA-guaranteed loans. Other factors taken into consideration include performance, loan volume, and a clear knowledge of SBA policies and procedures.
Once a lender does get on the SBA Preferred Lender list the term lasts for a maximum of two years. Prior to recertification the SBA will review a PLP lender's loans, policies, and procedures.
Some of the recent lenders that received the SBA Preferred Lender designation include:
On a final note, a PLP lender can approve an SBA-backed loan much quicker than other SBA approved lenders. With the authority to make the final credit decision in-house the time you can save is worth its weight in gold.
Finally, when you choose a preferred lender you should aim to find one that caters to your type of business. By choosing a SBA Preferred Lender that specializes in making loans to businesses like yours you can greatly improve your chances of getting approved. Consider visiting a Small Businesss Development Center (SBDC) for additional help for your small business startup.
Looking to obtain business credit? Become a member of my Business Credit Insiders Circle and gain access to a proven step-by-step business credit building system. A system that provides you access to vendor lines of credit, fleet cards, business credit cards with and without a PG, funding sources and lenders that report to all the major business credit bureaus. Submit your name and email below for details and receive a free audio seminar ($597 value) =>

To Your Success In Business and in Life!
Did This Blog Help You? If so, I would greatly appreciate if you like and shared this on Facebook.
About the author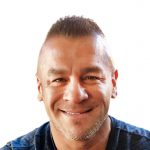 Marco Carbajo is a business credit expert, author, speaker, and founder of the Business Credit Insiders Circle. He is a business credit blogger for Dun and Bradstreet Credibility Corp, the SBA.gov Community, Business.com, About.com and All Business.com. His articles and blog; Business Credit Blogger.com,  have been featured in 'Fox Small Business','American Express Small Business', 'Business Week', 'The Washington Post', 'The New York Times', 'The San Francisco Tribune','Alltop', and 'Entrepreneur Connect'.