Real Estate Credit
There is no doubt there are tremendous opportunities in the real estate market today. Home prices and interest rates are at an all-time low making it a great time to invest in real estate.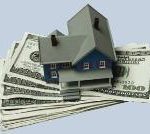 However, there are three major problems facing many real estate investors in today's economy. First, there is a lack of credit availability since lenders are stricter than ever before.

Secondly, their capacity of real estate credit is limited, since many real estate investors rely on their personal credit to secure funding.
Finally, whether investing in residential, commercial, industrial, or retail real estate, many investors make the mistake of buying real estate directly in their own name.
This makes you personally liable for any lawsuits which can lead to serious financial hardship and may lead to personal bankruptcy.
To avoid this, many experienced real estate investor's use a legal structure such as a Limited Liability Company (LLC) for each real estate investment owned. This is known as asset separation because one property cannot affect the other in the event of a bankruptcy.
While asset separation is one thing, separating your personal credit from your real estate credit is another. Unfortunately, many investors cannot distinguish between the two because using personal credit for real estate investing is all they know.
The advantage of establishing a legal structure for real estate investing is that you can establish credit in your company's name. This enables you to stop putting your personal credit and assets at risk in order to purchase or fix up properties.
Take the time to review our Business Credit vs. Personal Credit comparison and decide for yourself if establishing credit for your company is a goal worth pursuing.
Make no mistake, business credit offers tremendous real estate leverage and allows you greater purchasing power so you can increase your profits in an investment without putting your personal credit at risk.
Let's look at the following scenario:
Investor #1 – Maxed out Marvin
Purchases a property for $40k using $35k from a hard money lender and $5k using a personal credit card
He renovates the property for $15k using $10k on a personal credit card and borrowing $5k from a family member
After repair value (ARV)  is $99k
Maxed out Marvin now has…
…$10k in personal credit card debt
…a lower FICO® score from maxing out one of his personal credit cards
…a higher debt to credit limit ratio
…personal liability for $15k
…a worried family member that he owes $5k to
… to hold the property for 90 -120days before he can sell it
Investor #2 Fearless Frank
Purchases a property for $40k using his company's business line of credit
He renovates the property for $15k using $10k on his home depot business credit card for materials and $5k using a business credit card
After repair value (ARV)  is $99k
Fearless Frank has…
…purchased and renovated a property using no personal credit whatsoever
…no personal credit card debt doing this deal
…no impact to his FICO® score
…no impact to his debt to credit limit ratio
…no personal liability for this transaction
…not borrowed any money from his family member
…to still hold the property for 90 -120days before he can sell it
Which investor do you want to be?
With a creditworthy business you gain access to real estate credit lines with suppliers such as Home Depot, Lowes, and hundreds of others.  These suppliers will extend vendor credit to your business allowing you to purchase the products you need to renovate a property.
This is just one example of how you can protect your personal credit ratings when investing in real estate.
If you are putting your personal credit at risk to secure financing for your real estate investments consider setting up a legal structure and start establishing credit in your company's name.
Ready to build your business credit for real estate investing? Become a member of my Business Credit Insiders Circle and gain access to a proven step-by-step business credit building system. A system that provides you access to vendor lines of credit, fleet cards, business credit cards with and without a PG, funding sources and lenders that report to all the major business credit bureaus. Submit your name and email below for details and receive a free audio seminar ($597 value) =>

About the author
Marco Carbajo is a business credit expert, author, speaker, and founder of the Business Credit Insiders Circle. He is a business credit blogger for AllBusiness, a subsidiary of Dun and Bradstreet and author of "Eight Steps to Ultimate Business Credit" and "How to Build Business Credit with No Personal Guarantee." His articles and blogs have also been featured in American Express Small Business, Business Week, The Washington Post, The San Francisco Tribune, Scotsman Guide, Alltop, Entrepreneur Connect, and Active Rain.