Business Credit vs. Personal Credit
I'm sure we can agree that for far too long business owners have relied on the strength of their personal credit to dictate their ability to obtain funding for their businesses.
Unfortunately this dependence can be easily avoided if more business owners knew about the advantages that business credit provides.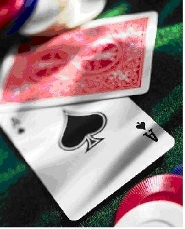 To provide some insight I have assembled some of the key advantages of business credit compared to personal credit that I know will get your attention:
Social Security vs. Federal Tax ID
Your social security number (SSN) is your personal unique nine-digit number issued to you so you can pay taxes and pay into the social security system. It's also used by the credit reporting agencies in the creation of your personal credit files.
A Federal Tax ID Number (EIN) is the corporate equivalent to a social security number. It's a nine-digit number assigned by the IRS to business entities operating in the U.S. in order to identify each company.
The major difference here is even though you are issued only one social security number as an individual as a business owner you can obtain multiple Federal Tax ID numbers if you own multiple companies.
Single Personal Credit File vs. Unlimited Company Files
Now this is the part where it gets really exciting because while you have only one consumer credit file linked to your SSN you have the ability to create and establish multiple business credit files with the business credit bureaus.
You can accomplish this because each company you incorporate has its own individual identity separate from that of its owners. Each business can obtain its own unique Federal Tax ID number allowing it to build its own unique credit file as well!
Limited Credit Capacity vs. Unlimited Credit Capacity
 If you're like most business owners who rely on their personal credit for business you'll really get a kick out of this one.
Did you know that business credit has 10 to 100 time's greater credit capacity then personal credit?
When you use personal credit to apply for business financing your mortgage, auto loan, credit cards and even student loans are affecting your ability to qualify.
But when you take advantage of business credit reports you truly get to leverage the power of your business. Your files include your company's payment history and may include revenues, assets and company financials depending on how much information you furnish to the business credit bureaus. In addition your files will not show your personal debts or personal financial obligations.
What's even more exciting is if you own several companies each of the businesses will have its own credit capacity giving you unlimited financing potential.
 FICO® Credit Score vs. Paydex
Now I know there are many different scoring models out there but the most widely used on the consumer side is FICO® so for simplicity let's cover that one.
The FICO® scoring system has eighty-eight negative rating factors that can hurt your personal credit score and only six positive ones. What's even worse is you only have control over five of them so needless to say you're fighting an uphill battle on the consumer side.
However, one of the main business credit bureaus known as Dun and Bradstreet issues its own business credit score known as paydex. This score is primarily based on how your business pays its bills and it's much easier to understand and maintain compared to FICO®.
As you can see business credit will always trump personal credit and if you are just starting to launch a business or run an existing one now is the time to utilize one of the best kept secrets in the business world.
Ready to start building business credit? Become a member of my Business Credit Insiders Circle and gain access to a proven step-by-step business credit building system. A system that provides you access to premium vendors, business credit cards, funding sources and lenders that report to all the major business credit bureaus. Submit your name and email below for details and receive a free audio seminar titled 'Eights Steps to Ultimate Business Credit' ($597 value) => 

About the author
Marco Carbajo is a business credit expert, author, speaker, and founder of the Business Credit Insiders Circle. A business credit building program for small business owners. He is a weekly columnist for Dun & Bradstreet Small Business Solutions, a business credit blogger for All Business & American Express Small Business and author of "Eight Steps to Ultimate Business Credit" and "How to Build Business Credit with No Personal Guarantee." His articles and blogs have also been featured in Business Week, The Washington Post, The San Francisco Tribune, Scotsman Guide, Alltop, Entrepreneur Connect, and Active Rain.