How to Stop Credit Card Fraud by Employees
With the economy struggling to gain a foothold in these turbulent times, the last thing a small business owner wants to hear is that he or she has an employee credit card problem.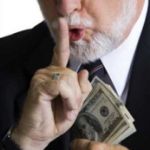 Unfortunately, as more individuals struggle with their own financial matters, some have turned to their employers as a source of additional income, just not legally.
So, what can you as a small business owner do to stop credit card fraud and protect your company when some of your employees have access to business credit cards for traveling, buying office supplies, etc.?

Among the areas business owners should cover include:
Work in tandem with the card provider – Employers need to be sure they have protections in place to thwart employees from attempting to steal from them via a credit card. Among the things to consider instituting are spending limitations, being sure that large expenditures are okayed by a manager, supervisor or the company owner, etc.;
Deliver a clear cut message to your employees– Employers also should leave it crystal clear to their employees that there is no forgiveness for improperly using a company credit card. Not only will employees risk losing their jobs, but they could also be facing criminal charges in some cases. It is wise for the employer to also make each and every employee sign off on a document that explicitly states what can and cannot be done with a company credit card.
Review rules and regulations frequently – While it doesn't need to be monthly, it is a good idea to sit down with employees and remind them from time to time regarding the rules on company credit cards. Just like a dress code, hours of work, etc. employees sometimes forget some of the rules and regulations with their jobs. Having an occasional office meeting to remind employees that those who use the office card for meeting travel expenses or purchasing office supplies must provide receipts, detailed information of what was purchased, etc. That way, there is no excuse of claiming how they forgot the rules;
See where expenses can be cut – With the economy causing angst for many small business owners, it does not hurt to sit down with your financial team and discuss where your business credit card can be given a break. You may want to even consider a prepaid business credit card. Instead of sending employees flying off to meet clients, can meetings be set up via teleconferencing? Do you really need all those office supplies that you have been purchasing? Wherever savings can be had, consider it.
Don't go card-hopping – Avoid signing up for a number of credit cards to take advantage of deals, given it can lead to a negative impact on your credit score. By doing so, it can make it harder for you to attain business loans and lines of credit in the future.
Pay your bills on time –Nothing damages a credit score more than paying your bills late. Simply put, late fees and high interest rates will quickly remove the benefits of having a small-business credit card. Pay off the balance each month and most importantly, on time.
Not only is credit card abuse against the law, but it can harm your company's financial health and reputation.
Make sure you stop credit card fraud so your employees can use a business credit card properly so that you all get the credit for a job well done.
Looking to protect your company's business credit? Become a member of my Business Credit Insiders Circle and gain access to a proven step-by-step business credit building system. A system that provides you access to vendor lines of credit, fleet cards, business credit cards with and without a PG, funding sources and lenders that report to all the major business credit bureaus. Submit your name and email below for details and receive a free audio seminar ($597 value) =>

About our Guest Post author
Dave Thomas is an expert writer on items like phone systems and is based in San Diego, California. He writes extensively for an online resource that provides expert advice on VOIP service and purchasing decisions for small business owners and entrepreneurs at Resource Nation.