Prepaid Business Credit Card
What are some of the features of a business credit card that are ideal for your small business? Is it something that every card can offer?
While typical credit cards provide you an unsecured credit line and may offer special reward programs there are many other unique features that come with a prepaid business credit card that just might make it the best choice for your company.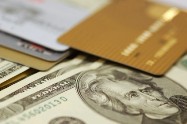 Since the card itself is prepaid there are no late payments you need to worry about and more importantly you have much more control then a credit card or a charge card could ever hope to provide.
For example, here are some of the key features that prepaid business accounts offers:

No credit checks – great for having access to funds without having to put your personal credit and scores at risk.
No pre-set spending limit – this makes it easy for you to control your company's spending patterns without having to deal with the limits that are imposed by a traditional credit card.
No bank account required – you can easily fund your card using your business checking account but many cards also offer the option of loading it at Western Union, Green Dot, Moneygram, and Ace Cash Express locations.
No interest rates – I'm all about saving money so why not take advantage of a card that gives you all the convenience of a credit card without the costly interest.
Cardholder control – you have the ability to set daily maximums on spending, adjust balances, and deactivate cards in real time.  This is extremely useful when issuing cards to employees because you don't have to micromanage every request.
So what are the disadvantages of a prepaid corporate credit card?
Well, first of all your financial activity does not report to the business credit bureaus. Secondly, there are certain costs associated with these cards so pay close attention to the fees and shop around for the best option.
Some of these charges include:
Activation fees
Maintenance charges
Reloading charges
Purchase fees
Renewal fees
For example, some prepaid business debit cards like the Pex Card have a one-time activation fee of $49.95 and a monthly maintenance fee of $7.50 while other cards like the Bank Freedom Prepaid Expense Card carry a $195 one-time application fee and a$35 annual card fee but no monthly maintenance fees.
So whether you decide to use a prepaid card for your business as a way to control spending, manage purchases, or pay employees it could be one of the best choices you could make for your company.
What are your thoughts on using a prepaid card for your business?
Looking for more prepaid business credit cards? Become a member of my Business Credit Insiders Circle and gain access to a proven step-by-step business credit building system. A system that provides you access to prepaid business credit cards, vendor lines of credit, fleet cards, business credit cards with and without a PG, funding sources and lenders that report to all the major business credit bureaus. Submit your name and email below for details and receive a free audio seminar ($597 value) =>
About the author
Marco Carbajo is a business credit expert, author, speaker, and founder of the Business Credit Insiders Circle. He is a business credit blogger for AllBusiness.com, a subsidiary of Dun and Bradstreet and author of "Eight Steps to Ultimate Business Credit" and "How to Build Business Credit with No Personal Guarantee." His articles and blogs have also been featured in American Express Small Business, Business Week, The Washington Post, The San Francisco Tribune, Scotsman Guide, Alltop, Entrepreneur Connect, and Active Rain.