Business Credit Cards for New Businesses
Did you know that co mingling personal resources like your personal credit ca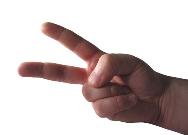 rds for business purposes and vice versa opens yourself up to the alter ego theory?
Did you know that each time your business debts show up on your personal credit reports it impacts your personal debt to credit limit ratios and credit scores?

So why put your personal credit and assets at risk if you don't have to?
While it's not uncommon to hear of entrepreneurs using personal credit cards to fund their start ups there's a viable alternative that can protect your personal credit and prevent piercing of the corporate veil.
These two new business credit cards recently introduced into the marketplace offer many benefits and even though personal credit plays a factor in getting approved the card activity does not report to your personal credit.
Let's review both of these business credit cards for new businesses:
National Express Business Card

This card is ideal to use for everyday business purchases making it easier to track spending while keeping business expenses separate from personal expenses. It also offers 0% APR on purchases for six months which can help your company conserve cash while avoiding costly interest fees.
Here is an overview:
One-Time Origination Fee $125
Monthly Maintenance Fee $9.95
0% APR on Purchases for 6 months
Keep Business Expenses Separate from Personal Expenses
Micro Loan Visa Card

This card is an alternative to applying for a micro loan making the application process much easier and less time intensive. As you know mico loans have been a very popular alternative to traditional loans and this card takes it a step further.
During the online application process you need to confirm the posting of a small credit (less than a $1.00) that the lender will place in your checking account for verification.
All you need to do is follow the simple instructions to verify ownership of your checking account.
The credit will be submitted within two business days of receipt of your application. For your own protection, verification of your checking account must be completed before your application can be approved.
Here is an overview:
One-Time Origination Fee $125
Annual Percentage Rate (APR) for Purchases and Cash Advances is 23.99%
Monthly Maintenance Fee $9.95
Keep Business Expenses Separate from Personal Expenses
These types of business credit cards serve a unique purpose and can prove to be a valuable financial tool to have in your company's arsenal.
It's simply smart business to separate your personal and business expenses while preventing your business debts from appearing on your personal credit files.
Looking for more business credit cards that do not put your personal credit at risk? Become a member of my Business Credit Insiders Circle and gain access to a proven step-by-step business credit building system. A system that provides you access to vendor lines of credit, fleet cards, business credit cards with and without a PG, funding sources and lenders that report to all the major business credit bureaus. Submit your name and email below for details and receive a free audio seminar ($597 value) =>

About author
Marco Carbajo is a business credit expert, author, speaker, and founder of the Business Credit Insiders Circle. He is a business credit blogger for AllBusiness, a subsidiary of Dun and Bradstreet and author of "Eight Steps to Ultimate Business Credit" and "How to Build Business Credit with No Personal Guarantee." His articles and blogs have also been featured in American Express Small Business, Business Week, The Washington Post, The San Francisco Tribune, Scotsman Guide, Alltop, Entrepreneur Connect, and Active Rain.