Business Credit With No Personal Guarantee
What's the #1 reason to build business credit with no personal guarantee?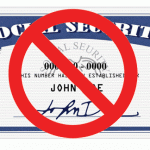 For starters you'll finally stop putting your personal credit and assets at risk when securing the financing you need for your business.
Secondly, you can expect to qualify for much larger amounts of financing since businesses have 10 to 100 time's greater credit capacity than individuals.
So are you ready to get started?

Here are ten steps to qualifying for business credit with no personal guarantee:
Select a business name – Avoid a name that would reflect your business as being in a high risk industry.  For example, John Doe Business Development, LLC is much better than John Doe Real Estate Investing, LLC.
Incorporate your business and obtain an Employer Identification Number –Select the proper entity structure because it impacts critical areas such as taxes and asset protection.
Obtain your business license – Verify what license is required in order for your business to operate legally in your city, county and state.
Select the appropriate business SIC and NAICS code – These are classification codes that identify the type of industry your company is involved in. Remember, avoid high risk classification codes like 6531, 6798, 237210, and 522292.
Establish a real business setup – This includes many factors including but not limited to a business address, licensing, 411 business listing, dedicated email, company web site, and a host of other compliance checks.
Set up a business bank account – A bank account rating will always play a part in determining the creditworthiness of your company. So you should maintain a healthy balance in order to at least achieve a low 5 rating.
Get a Duns Number –A Dun and Bradstreet number will be your company's identifying number which you will use when applying for business credit without a personal guarantee.
Develop your company profile – Once you obtain a DUNs number you will need to register with iUpdate so you can complete your profile.
Establish a business credit score – If you have existing trade references you should add these to your file. DNB is the only bureau that allows this and once you have a minimum of three trade lines reporting your company will have a Paydex Score.
Start applying for business credit with no personal guarantee – There are less than 6,000 companies in the country that are willing to extend credit to companies like yours. Some offer terms as short as ten days while other may extend terms up to ninety days or more.
As you work to build solid bank and business credit ratings you can eventually qualify for business credit cards with no personal guarantee.
Remember, a personal guarantee obligates you to personally repay a debt that your company defaults on. The stronger you can establish your company's creditworthiness the less importance your personal credit and guarantee will play a role in the credit granting process.
What types of financing have you obtained with no pg?
Ready to get business credit with no personal guarantee? Become a member of my Business Credit Insiders Circle and gain access to a proven step-by-step business credit building system. A system that provides you access to vendor lines of credit, fleet cards, business credit cards with and without a PG, funding sources and lenders that report to all the major business credit bureaus. Submit your name and email below for details and receive a free audio seminar ($597 value) =>

About the author
Marco Carbajo is a business credit expert, author, speaker, and founder of the Business Credit Insiders Circle. He is a business credit blogger for AllBusiness.com, a subsidiary of Dun and Bradstreet and author of "Eight Steps to Ultimate Business Credit" and "How to Build Business Credit with No Personal Guarantee." His articles and blogs have also been featured in American Express Small Business, Business Week, The Washington Post, The San Francisco Tribune, Scotsman Guide, Alltop, Entrepreneur Connect, and Active Rain.