DNB eUpdate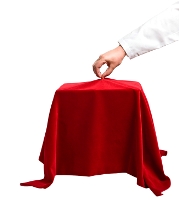 Does your company have a DUNs number?
Are you registered with eUpdate?
If so, did you know that on December 20th, 2010 eUpdate will no longer be available?

Don't worry the good news is its replacement is a new website called iUpdate and boy does it deliver the goods.
So what is eUpdate?
It's Dun and Bradstreet's Internet-based service that allows business owners to review and update their company information.
Now if your company is listed with DNB you will need to register with the new iUpdate website so you can take advantage of this new platform. This goes for existing eUpdate users as well.
Keep in mind you, as a businessperson, need to ensure the accuracy of the information that is being reported on your company's credit file so monitoring and updating your information is critical.
DNB iUpdate
Here are the 5 Steps to Get Registered with iUpdate
Step 1: Company Lookup
Go to the iUpdate web site and enter your company information to find out if you're listed with Dun and Bradstreet. If you locate a business match then select the appropriate box and click on the next tab.
Step 2: Verify Identity
During this step you will need to verify your personal identity. Remember only current registered executive officers of your company can register the company with iUpdate. This helps safeguard your company's data because DNB uses identity matching technology to validate this information before you can proceed to the next step.
Step 3: Authorization Exam
After iUpdate validates your identity which takes a matter of seconds you will be taken to step three called the authorization exam. This requires that you answer three challenging questions which further verify who you are. Example, 'What month were you born? 'What state is your driver's license issued?'
Step 4: Security Settings
In this step of the process you will be creating a password for your account. You will also need to select three security questions with answers from a list provided by iUpdate. Each time you log into your iUpdate account you will need to answer two of these security questions so make sure you keep this information safe.
Step 5: Registration Complete
After you finish step 4 your registration is complete and you're now able to log in to the new platform. You will also receive an email notification that contains your password information.
Once you login to iUpdate you will notice that there are six major tab functions:
Start Update Process
View/Print Company Report
Submit Financial Statement
Investigate Payment Experience
Data Update Policies and FAQs
User Profile
Take the time to navigate the new system and verify that all your company information is up to date and reporting accurately. This will ensure that your company profile is accurate and properly reflects the creditworthiness of your business.
How often do you monitor and update your company credit profile?
Need to get listed with Dun and Bradstreet? Become a member of my Business Credit Insiders Circle and gain access to a proven step-by-step business credit building system. A system that will get you listed with all three major business credit bureaus and provide access to vendor lines of credit, fleet cards, business credit cards with and without a PG, funding sources and lenders that report to all the major business credit bureaus. Submit your name and email below for details and receive a free audio seminar ($597 value) =>

 About the author
Marco Carbajo is a business credit expert, author, speaker, and founder of the Business Credit Insiders Circle. He is a business credit blogger for AllBusiness.com, a subsidiary of Dun and Bradstreet and author of "Eight Steps to Ultimate Business Credit" and "How to Build Business Credit with No Personal Guarantee." His articles and blogs have also been featured in American Express Small Business, Business Week, The Washington Post, The San Francisco Tribune, Scotsman Guide, Alltop, Entrepreneur Connect, and Active Rain.