Startup Business Financing
Having a tough time finding funding for your new small business? It's no secret that one of the main reasons businesses fail is lack of capital.
So to help better prepare yourself for success in your new business venture I've put together a few tips and funding options you may find useful.
One of the key things you should first determine is how much funding you need to not only start your business but also stay in business too. Don't make the mistake of underestimating these numbers by projecting unrealistic revenues from future sales.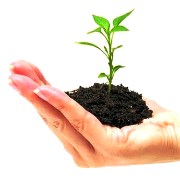 Next, plan a short term and long term startup business credit strategy which consists of funding the launch of your business (short term) and building your business credit files (long term).
Starting a new business involves risk and limiting the use of your personal credit and personal guarantee should be a priority for you.
Unfortunately, many business owners fail to build business credit separate from their personal credit right from the onset. As a result they find themselves back peddling and end up relying on their personal credit to finance the growth and expansion of their business.
Only after they exceeded their personal credit capacity do they realize that building business credit should have been part of their overall strategy. Don't let this happen to you!
Some of the more popular options you have for startup business financing (short term) include:
By also building your business credit files (long term) your business will be in a position to qualify for its own financing at much larger amounts without using your personal credit or personal guarantee.
Some of the funding sources that result from building business credit (long term) include:
No Personal Guarantee Business Credit Cards
Equipment Leases
Fleet Programs
Remember, you can obtain 10 to 100 time's greater business financing with a strong business credit file than you could using your personal credit.
When you compare business credit vs. personal credit there are many serious things to consider including protecting the corporate veil.
Finding funding for your new small business can seem like a serious challenge in today's economic environment especially if you resort to conventional means. There are many creative business financing options available so don't get discouraged.
Part of building a successful business is putting a sound business financing strategy in place for both the short term and long term needs of your business. By doing so you can overcome one of the most common factors that cause businesses to fail which is lack of capital.
Ready to start building business credit for your startup? Become a member of my Business Credit Insiders Circle and gain access to a proven step-by-step business credit building system. A system that provides you access to vendor lines of credit, business credit cards with no personal guarantee, funding sources and lenders that report to all the major business credit bureaus. Submit your name and email below for details and receive a free audio ($597 value) =>

About the author
Marco Carbajo is a business credit expert, author, speaker, and founder of the Business Credit Insiders Circle. A step-by-step business credit building system providing business credit with no personal guarantee. He is a business credit blogger for AllBusiness.com, a subsidiary of Dun and Bradstreet and author of "Eight Steps to Ultimate Business Credit" and "How to Build Business Credit with No Personal Guarantee." His articles and blogs have also been featured in American Express Small Business, Business Week, The Washington Post, The San Francisco Tribune, Scotsman Guide, Alltop, Entrepreneur Connect, and Active Rain.