P2P Loans
Whether you are in search of capital to launch a business, purchase equipment or inventory or simply looking to expand your operations obtaining the funds you need may be a difficult task if you are relying on traditional sources like banks.
Many small business owners have adapted to these new challenges and have found creative funding alternatives like microfinance loans, peer to peer loans and factoring.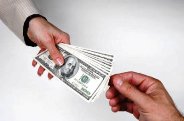 For the longest time entrepreneurs sought out the help from friends and family for startup capital. With some of the new tools and technology available today there's now a better way to structure these types of personal loans and present a nice packaged proposal.
Now the good news is all the required steps are available in a step-by-step web based system making it simple to formalize a loan agreement, calculate payments, track and record payments, and have automatic payment reminders sent.
The first step is deciding whether you are looking for secured or unsecured personal loans.
Secondly, you will need to define the terms of the loan including the schedule of payments and interest rate.
The interest rate you propose will be much lower than you will ever get from a bank loan but it must be high enough that it offers an equal or greater return than what you would get with a regular savings account.
Last but not least is submitting your proposal to your friends, family or potential lenders in your social circle.
P2P lending companies like Lending Karma offer a loan payment tracker that helps lenders and borrowers track and view payments which makes the whole process much easier and less intimidating.
Another company that has a unique approach is Lend Friend which offers a free loan management tool where you can build a loan proposal, schedule a repayment schedule and make payments through PayPal.  The system will also send email reminders to you when your payment is due and this is all maintained online absolutely free.
Keep in mind these types of peer to peer loans are agreements between friends and family so it's important to understand that you'll need to find the right loan partner to submit your proposal to.
I suggest you contact a family member or friend with the same type of professional approach as you would with a lender or bank. It's also important for them to hear about your plans and enthusiasm for your business.
It also helps if you have sample products or a business plan so they can see how serious and well planned you are for your new business venture.
Once your chosen loan partner receives all the details of your loan proposal, they have the option to make counter proposals if they want to adjust the loan terms.
After both you and your lender agree with the proposal then there are a few tasks that must be completed before the loan is finalized and can be activated.
While there are many p2p lending companies that offer innovative tools to formalize the loan process between friends and family nothing can replace the value of a personal relationship.
Looking to obtain other sources of capital? Become a member of my Business Credit Insiders Circle and gain access to a proven step-by-step business credit building system? A system that provides you access to premium vendors, business credit cards, funding sources and lenders that report to all the major business credit bureaus. Submit your name and email below for details and receive a free audio seminar ($597 value) =>

About the Author
Marco Carbajo is a business credit expert, author, speaker, and founder of the Business Credit Insiders Circle. An online membership helping business owners build small business credit. He is a weekly columnist for Dun & Bradstreet Small Business Solutions, a business credit blogger for All Business & American Express Small Business and author of "Eight Steps to Ultimate Business Credit" and "How to Build Business Credit with No Personal Guarantee." His articles and blogs have also been featured in Business Week, The Washington Post, The San Francisco Tribune, Scotsman Guide, Alltop, Entrepreneur Connect, and Active Rain.