Secured Business Credit Cards
While consumers have more than enough secured credit card offers to choose from it seems to be more of a challenge for small business owners.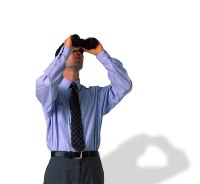 If you are having a hard time finding the right secured business credit cards for your company don't worry because I'm hoping this post will point you in the right direction.
What's most important is first ensuring that the secured card you select as a business does in fact report to the business credit reporting agencies not your personal files.
Most of the cards you hear about that help rebuild your credit are for consumers and not for businesses. You also have to be careful because some of these cards will hurt your credit rather than help it.
What I mean is that some cards in the marketplace are issued by high risk lenders and by having these types of cards reporting on your files will automatically identify you as a high risk to other lenders in the industry.
For example, First Premier Bank is known as a high risk lender and its rates prove it. They even offer a card with a 79.9% interest rate for the riskiest of borrowers.
So stay away from secured credit card offers from high risk lenders like First Premier Bank. You may want to consider Open Sky Secured Visa Credit Card or some of the other secured credit cards listed in my blog.
Now when it comes to your business I would suggest applying for a business credit card that does not report to your personal credit. These types of unsecured business lines of credit require strong personal scores but the cards you obtain do not report to your personal credit.
If you have less than stellar credit consider opening a couple of fleet credit cards which we provide in our business credit building system.
Keep in mind with a secured fleet credit card your deposit equals your credit limit but it doesn't work like a debit card. The money you have on deposit is untouched and is simply security in case you default on your payments.
The larger the deposit ($1,000+) you can put down the greater the credit limit your card will be. Best of all the higher the credit limit the better it reflects on your business credit files.
If the funds are a bit of a stretch there are also other secured business credit cards that only require a $500 deposit that report to the business credit bureaus as well.
Once you have a secured card it's important to keep the account active by using it to make business purchases. Keep the debt to credit utilization low which is typically no more than 30%.
You also need to pay your bill ahead of schedule and if possible increase your deposit at least once every six months. Remember, your goal is to eventually qualify for unsecured business credit cards and it all starts with establishing a solid payment record on your files.
After six months of on time payment history you can also request an account review to see if you qualify for a credit limit increase with no additional security deposit.
So when it comes to secured business credit cards I encourage you to select the right card, make a deposit, make business purchases, pay ahead of time, increase your limits and request a review after six months.
Looking for more secured and unsecured business credit cards that report to the business credit bureaus? Become a member of my Business Credit Insiders Circle and gain access to a proven step-by-step business credit building system. A system that provides you access to vendor lines of credit, fleet cards, business credit cards with and without a PG, funding sources and lenders that report to all the major business credit bureaus. Submit your name and email below for details and receive a free business credit building audio seminar ($597 value) =>
Marco Carbajo is a business credit expert, author, speaker, and founder of the Business Credit Insiders Circle. He is a business credit blogger for AllBusiness, a subsidiary of Dun and Bradstreet and author of "Eight Steps to Ultimate Business Credit" and "How to Build Business Credit with No Personal Guarantee." His articles and blogs have also been featured in the SBA Community, American Express Small Business, Business Week, The Washington Post, The San Francisco Tribune, Scotsman Guide, Alltop, Entrepreneur Connect, and Active Rain.