Fair Credit Act
Last year the FTC and federal banking agencies passed the  Fair and Accurate Credit Transactions Act Furnisher Rules which imposes major new responsibilities for lenders, servicers, collectors and other financial institutions that report information to credit bureaus like Transunion, Equifax and Experian.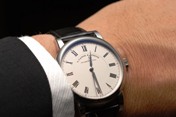 On July 1st, 2010 these new rules go into effect and needless to say they are long overdue. Here's a quick overview of what it consists of:
Accuracy and Integrity Rule
This new rule requires that all companies who supply data to consumer credit bureaus must establish written policies regarding the accuracy and integrity of data it furnishes to the credit bureaus.
In particular I am happy to see that finally the issue of 'integrity' of information is being addressed. For far too long consumers have had specific information like credit limits absent from their files. When some creditors do not supply this important data it provides misleading information in evaluating the true creditworthiness, credit standing and credit capacity of an individual.
This lack of 'integrity' in data has for many years impacted debt-to-credit utilization ratios, credit scores, financing ability and interest rates.
This newly revised "integrity" provision requires that furnishers provide a credit limit to the consumer credit bureaus, if applicable and in its possession, in order for the furnished information to have "integrity."
However, on the business side many suppliers and servicers supplying data to the business credit bureaus fail to report the credit limits of businesses.
Unfortunately, this provision does not address the data being supplied to business credit bureaus and the 'integrity' of information being supplied in this industry needs to be regulated as well.
Direct Dispute Rule
This rule now allows consumers to take their disputes directly to the company that supplied the data rather than having to deal solely through credit bureaus.
In addition, the rule also includes a debt collector that provides information to a credit bureau as well. It only makes sense because many times a company may sell its debt to a third party collection agency and consumers need to have the ability to initiate a direct dispute with them too.
Now if you are a data furnisher, you are ultimately responsible for the 'accuracy and integrity' of your data. Non-compliance has legal consequences so you should prepare your company to meet the new compliance requirements that go into effect on July 1st.
You may want to check out The Consumer Data Industry Association which has a repeat broadcast event with Mr. Stephen Van Meter, Assistant Director of the Community and Consumer Law Division at the Office of the Comptroller of the Currency, and Mr. Andrew Smith, Partner at Morrison & Foerster, for a key discussion on the requirements of these NEW rules.
In their discussions they will cover the new policies and procedures that each data furnisher must establish and implement as well as direct disputes and the required content of a direct dispute notice.
Looking to maximize your consumer and business credit? Become a member of my Business Credit Insiders Circle and gain access to a proven step-by-step business credit building system. A system that provides you access to premium vendors, business credit cards, funding sources and lenders that report to all the major business credit bureaus. Submit your name and email below for details and receive a free audio seminar ($597 value) =>

About the author
Marco Carbajo is a business credit expert, author, speaker, and founder of the Business Credit Insiders Circle. A corporate credit builder system providing business credit services for business owners. He is a business credit blogger for AllBusiness.com, a subsidiary of Dun and Bradstreet and author of "Eight Steps to Ultimate Business Credit" and "How to Build Business Credit with No Personal Guarantee." His articles and blogs have also been featured in American Express Small Business, Business Week, The Washington Post, The San Francisco Tribune, Scotsman Guide, Alltop, Entrepreneur Connect, and Active Rain.