Unsecured Business Lines of Credit
Imagine having access to large amounts of cash credit for anything such as marketing campaigns, aggressive expansion, or even flipping real estate.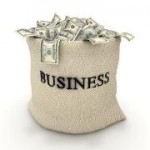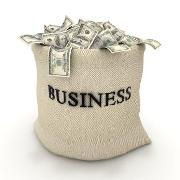 Whether your business is just starting out, or it's established and profitable, chances are you'll require capital in the near future.
The good news is the funding sources we have will extend unsecured business lines of credit based on your company's size, location, industry, age, and other key factors, allowing you to receive several times the amount of unsecured business credit you would get from your typical bank.

There are three major reasons why our unsecured business credit lines are superior to typical banks.
Many lenders report business credit lines to your personal credit reports. This means that when you draw on the balance of the line, your personal credit scores (FICO®) can drop anywhere from 20-100 points overnight! When you draw from our credit lines it does not report to your personal credit reports. As a result your personal debt/credit ratios are unaffected, thereby sheltering your personal credit for personal necessities such as auto loans, mortgages, student loans, and personal credit cards.
We have contacts with hundreds of lenders, each with unique lending trends, allowing us to optimize your financing mix of unsecured business lines of credit and business credit cards.
The lenders we use report to the business credit bureaus allowing you to truly build the creditworthiness of your company.
Unsecured Business Credit Line Highlights
Low Interest
Rates as low as 6.99% for FULL DOC applicants.
As low as 8.99% for STATED INCOME applicants.
No Doc or Full Doc
We have products that tailor to how established your business is. If your business is a start up, we have No Doc products available. If your business is established and showing profit, we have full doc products available.
Funding in as little as 15 days
Quick approvals for stated income applicants
No collateral
All products, no doc or full doc, are unsecured. We do not collateralize or lien against any work equipment, commercial property, or personal property.
No Restrictions on use
All our credit lines can be used same as cash.
No Upfront Costs
Not sure if you qualify? Apply without an application fee!
Lines will not report to the personal credit bureaus
Drawing these credit lines will not affect your personal debt/credit ratio.
So how do you qualify?
If your business cannot presently show income, there is a stated income product available to quickly grow your business into a profitable powerhouse. So if you've been in business for less than two (2) years, you can still qualify for up to $75,000 in unsecured business credit.
If your business has already experienced growth and profit, we have full doc products totaling over $250,000, allowing your business to leverage unsecured funds to continue expansion.
As part of prequalification you will need to verify your personal credit by purchasing both Experian Credit Tracker and MyFICO.  We outline these details for you in our prequalification form.
Even though our funding sources do not report to your personal credit reports they do use your personal credit scores as a main factor in qualifying for funding. If your scores are in the mid 600s then consider credit restoration in order to raise your scores to the 700 range.
If you have someone with better credit who wishes to personally guarantee your business credit lines our experts will help you take the steps so that you are able to use them to acquire capital for your business.
We work with over a hundred national, regional, and local lenders and credit unions. By consistently tracking each and every lender's trends and requirements, we have the ability to optimize your financing mix so that you receive the most capital, with the lowest interest rate, as quickly as possible.
(Serious Applicants Only Please)
*To apply for our unsecured business lines of credit send an email to fun[email protected] to request a prequalification form.
Looking to build your business credit? Become a member of my Business Credit Insiders Circle and gain access to a proven step-by-step business credit building system. A system that provides you access to funding sources, vendor lines of credit, fleet cards, business credit cards with and without a PG, and lenders that report to all the major business credit bureaus. Submit your name and email below for details and receive a free business credit building audio seminar ($597 value) =>


Marco Carbajo is a business credit expert, author, speaker, and founder of the Business Credit Insiders Circle. He is a business credit blogger for AllBusiness, a subsidiary of Dun and Bradstreet and author of "Eight Steps to Ultimate Business Credit" and "How to Build Business Credit with No Personal Guarantee." His articles and blogs have also been featured in the SBA Community, American Express Small Business, Business Week, The Washington Post, The San Francisco Tribune, Scotsman Guide, Alltop, Entrepreneur Connect, and Active Rain.