Very Important Business Credit Tools
The credit climate for businesses has changed drastically since the financial system crash of 2008. Today, most banks, business credit card issuers, and major lenders are conducting business credit checks and sharing data with the business credit reporting agencies.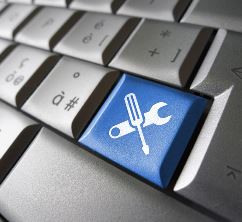 Even FICO® has its own credit scoring model for lenders to assess the risk of small business credit applicants known as the FICO® Small Business Scoring Service (SBSS).  This means that you as a business owner must pay serious attention to establishing the creditworthiness of your business.
Here are five essential business credit tools that all small business owners should have readily available in their arsenal of financial tools.
Click to continue …