Small Business Startup
So. You think you're ready to start a business.
You chose your business name. You got your business logo designed. Your business cards are at the printers.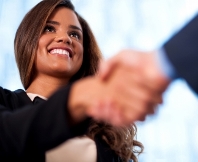 But you're not done. You also must ensure that your business has all of the essential ingredients it needs so it has a fighting chance to succeed.
Doing so will enable you to establish the proper business foundation so you can legitimize the operation and credibility of your business.
The ingredients listed below are essential for a small business startup and also play a key role in the business credit building process.
Click to continue …