How Hard is it to Get a SBA Loan
Did you know government guaranteed loans have increased by 18% this year?
This represents $9.2 billion in approved loans during the same period as a year ago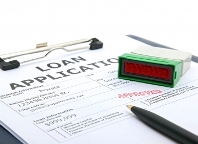 . It's no surprise why aspiring and existing business owners turn to an SBA loan since the programs are designed for business owners who are having trouble qualifying for a traditional loan.
The fact is by having a loan guaranteed by the Small Business Administration (SBA), a lender is more likely to approve the loan since there is a loss guarantee.
Click to continue …