How Hard is it to Get a SBA Loan
Did you know government guaranteed loans have increased by 18% this year?
This represents $9.2 billion in approved loans during the same period as a year ago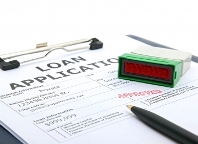 . It's no surprise why aspiring and existing business owners turn to an SBA loan since the programs are designed for business owners who are having trouble qualifying for a traditional loan.
The fact is by having a loan guaranteed by the Small Business Administration (SBA), a lender is more likely to approve the loan since there is a loss guarantee.

It's less risk for the bank since the SBA is promising the bank to pay back a percentage (as much as 85%) of the small business loan if the business owner is unable to.
Now there are two types of SBA banks/lenders you should know about; there are SBA Certified Lenders and SBA Preferred Lenders. Banks and lenders that are certified have a track record for following SBA procedures and receive faster loan turn-around from the SBA.
Having the SBA Preferred Lender designation is the highest level of authority issued to banks and lenders from the SBA. These lenders have the ability to approve, close, service and liquidate loans. This designation is only issued to a bank or lender that has a solid performance with the SBA.
The bottom line is dealing with a bank or lender that has either one of these designations means your loan can get processed much faster.
So how hard is it to get a SBA loan?
The bottom line is the SBA does not make loans itself, it's simply a bank business loan backed by the SBA. You're still subject to credit and underwriting guidelines required by banks and lenders.
When a business applies for an SBA loan, it is actually applying for a commercial loan, structured according to SBA requirements with an SBA guaranty.
Now I'm not going to cover all the various types of SBA loan programs in this particular post. Each SBA program is designed for businesses at various stages plus each program has its own qualification criteria.
However, to get a SBA loan here are some general requirements:
FICO® scores of 650 or better
3 years of personal tax returns
Personal financial statement
20-25% cash down payment
1.1% collateral
Resume
3 years of business tax returns (Either of your business or business looking to purchase)
Up-to-date financials (Profit & Loss Statement and Balance Sheet)
*If it is a franchise start-up than a Franchise Disclosure Document is required
It's important to note companies that are ineligible for SBA loans include ones involved in gambling, the adult industry, and any type of lending activities. Other ineligible types of businesses include ones that have previously defaulted on a Federal loan or Federally-assisted financing.
As you can see applying for an SBA loan is similar to applying for a regular commercial loan. The main difference is the paperwork involved in putting together a winning SBA loan package.
For SBA loan pre-qualification submit your information below and a funding specialist will contact you within 24 hours. You will also receive my FREE Business Credit Seminar audio and newsletter ($597 value) =>

*SBA loan pre-qualification takes approximately 2 weeks at no cost or obligation to applicant. Conditional loan approval within 14 business days after receipt of completed loan application.
To Your Success In Business and in Life!
Did This Blog Help You? If so, I would greatly appreciate if you like and shared this on Facebook.
About the author
Marco Carbajo is a business credit expert, author, speaker, and founder of the Business Credit Insiders Circle. He is a business credit blogger for Dun and Bradstreet Credibility Corp, the SBA.gov Community, All Business.com and About.com. His articles and blog; Business Credit Blogger.com, have been featured in 'Fox Small Business','American Express Small Business', 'Business Week', 'The Washington Post', 'The San Francisco Tribune','Alltop', and 'Entrepreneur Connect'.
Image courtesy of FreeDigitalPhotos.net