Paydex Scores
Get an 80 paydex score and your business will be able to qualify for all the credit it needs.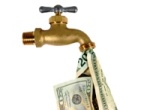 Have you ever heard that statement before?
It's by far the most misleading and misguided advice circulating the industry and unfortunately too many small business owners are buying into this misinformation.
In this post let's shed some light on this very issue so you can gain a much better understanding of what to expect during the credit granting process.
Click to continue …