Credit Reporting Overhaul
For the longest time the big three have been criticized for how they handle disputes from consumers. As you know the credit reporting agencies keep records on more that 200 million individuals and handle billions of pieces of data each year. Even though we are entitled to dispute any information we believe is incorrect on our credit reports the process can really be a nightmare for some.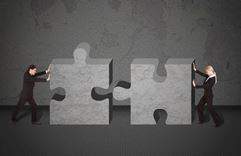 After three years since the investigation began, which was prompted by several New Yorkers complaining that they were having trouble correcting errors on their reports; a settlement has been reached.
The credit agencies' industry group said that Equifax, Transunion and Experian had been working with the New York attorney general and other state attorneys general to come up with a plan. On Monday, the New York State attorney general, Eric T. Schneiderman announced that his office had reached a settlement with the major credit agencies.
Click to continue …