Corporate Linkage
Did you know D&B has over 17 million DUNS Numbers linked in over 4 million corporate family trees?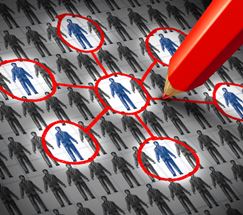 Knowing how a business is related to other businesses that you have a relationship with can be a powerful sales and prospecting tool and may often change how you approach them. It can provide the transparency and insight your business needs.
It's also helps companies (including your own) better manage risks, identify opportunities, and enhance purchasing power by identifying current businesses that come from the same corporate family.
So what is corporate linkage?
Click to continue …