Convert Credit Cards Into Cash
Do you need cash for your business or real estate investing?
Did you know you can convert credit cards into cash without paying any interest for 12 months or more?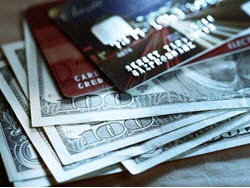 If you want to know how to turn personal and/or business credit cards into cash at 0% APR than keep on reading this post. You're going to discover that getting cash from credit cards is by far one of the cheapest sources of money you can find, period.
As you know most personal and business credit cards allow cardholders to withdraw cash against the credit limit in a transaction known as the cash advance. You're basically borrowing cash from your credit card.
When you use your credit card for a cash advance, you repay the money just like you would when you make a purchase on your credit card. The difference is the interest rate you pay on the cash advance is much higher than the purchase APR: typically, around 24% annual interest or more. Ouch!
Click to continue …