Business Credit Analysis
Do you have a business credit building strategy in place?
Would you like to know what types of business funding you qualify for?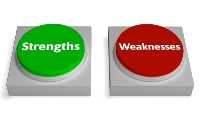 Not being prepared or aware of where you stand with regards to your personal and business creditworthiness is the cause of 99% of declines for credit.
Success in acquiring business credit and funding is more than just being qualified; it's about being ready to apply.
Click to continue …