Best Way to Build Business Credit
In Part 1 of the Best Way to Building Business Credit we covered credit listings, creditworthiness, credit categories, and Tier 1.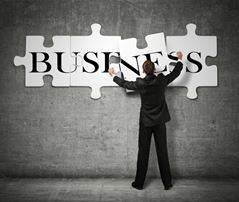 Part 2 of this series we'll cover the remaining tiers of the structure. As a quick recap, Tier 1 should consist of 4-5 reporting trade lines made up of service providers and starter vendors across all three major business credit agencies.
Once you have accomplished this your business will now have a business credit score generated across all three business credit reporting agencies. For example, with Dun & Bradstreet it requires a minimum of three reporting trade experiences to generate a Paydex® Score. Like your personal FICO® score, a business credit score is a statistical measurement of your company's creditworthiness.
Now keep in mind, a business credit score is only one indicator that lenders and suppliers use to assess the creditworthiness of a business. In Part 1 we discussed the other key factors that contribute to creditworthiness.
Click to continue …