Best Way to Build Business Credit
Is your startup or existing business ready to build business credit?
Do you know what crucial business credit building components you need before your company starts applying for credit?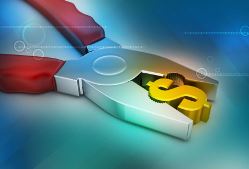 Well, the good news is in today's post we're going to take out all the guesswork and show you the best way to build business credit. According to Wells Fargo Bank, "The longer you delay establishing business credit, the longer you delay taking advantage of business financing."
So let's get started.

The goal is for your business to stand on its own for financing and it won't be able to do that until it has strong business credit scores and reports with all three major business credit reporting agencies; Dun & Bradstreet, Equifax Small Business and Experian Business.
Why all three? The fact is when you apply for credit as a business it depends on the supplier, lender or credit card issuer where your business credit report is pulled. If your business does not have an established report with an agency that's pulled by a creditor, then there is no way for that creditor to assess your company's creditworthiness.
If this happens, a creditor may either deny your request for credit or offer limited credit terms or require more information to assess your level of risk such as a personal credit check. Did you know several major financial institutions and over 50% of the top 25 Property & Casualty insurers use Experian Business's Intelliscore Plus℠? So in order to maximize your funding potential get listed with all three major business credit agencies. You never know which report a credit grantor will pull.
In addition to getting listed, your business needs to have a creditworthy report. Common factors that contribute to creditworthiness are the number of tradelines your company has, its payment history, credit diversity, size of credit limits and credit utilization.
So how do you go about establishing a creditworthy report?
The first step is to ensure that your company completes all the items of lender compliance that may otherwise get you and your business declined. Once this is completed and verified the best way to build business credit is by following a step-by-step tiered structure. This structure contains four tiers with each tier having various types of accounts that each fall under different credit categories.
These credit categories are as follows:
Trade credit
Service providers
Fleet credit
Open credit
Revolving credit (secured/unsecured)
Installment credit (loans)
Leases
Let's talk about Tier 1. (4-5 reporting tradelines)
Now it's important to explore all the ways your business can benefit when you start building its credit profile. For example, did you know accepting credit cards as payment from your customers can now help you build business credit history? Don't miss out on getting a reporting tradeline to Experian Business by using our preferred merchant account provider. Finally, you can get a merchant account that builds your business credit profile through processing fee reporting.
In addition to a merchant account your first tier of credit may also include a combination of other service providers (web hosting, seo services, business plan development, etc.), starter vendors and revolving credit.
Starter vendors are companies that are willing to extend a line of credit to a business (including start-ups) with typically net 30 to net 60 day terms without requiring a personal credit check. It's essential to apply with vendors that report to one or more of the business credit reporting agencies so you can start building positive payment history.
Keep in mind, if you have existing trade references or your company does business with vendors that do not report then consider adding those trade references to your Dun & Bradstreet profile.
Click Here for Best Way to Build Business Credit – Part 2
Ready to start building your business credit the best possible way? Become a member of my Business Credit Insiders Circle and gain access to a proven step-by-step business credit building system. A system that provides you access to vendor lines of credit, fleet cards, business credit cards with and without a PG, funding sources and lenders that report to all the major business credit bureaus. Submit your name and email below for details and receive a free business credit building audio seminar ($597 value) =>

To Your Success In Business and in Life!
Did This Blog Help You? If so, I would greatly appreciate if you like and shared this on Facebook and Twitter.
About the author
Marco Carbajo is a business credit expert, author, speaker, and founder of the Business Credit Insiders Circle. He is a business credit blogger for Dun and Bradstreet Credibility Corp, the SBA.gov Community, About.com and All Business.com. His articles and blog; Business Credit Blogger.com,  have been featured in 'Fox Small Business','American Express Small Business', 'Business Week', 'The Washington Post', 'The New York Times', 'The San Francisco Tribune','Alltop', and 'Entrepreneur Connect'.